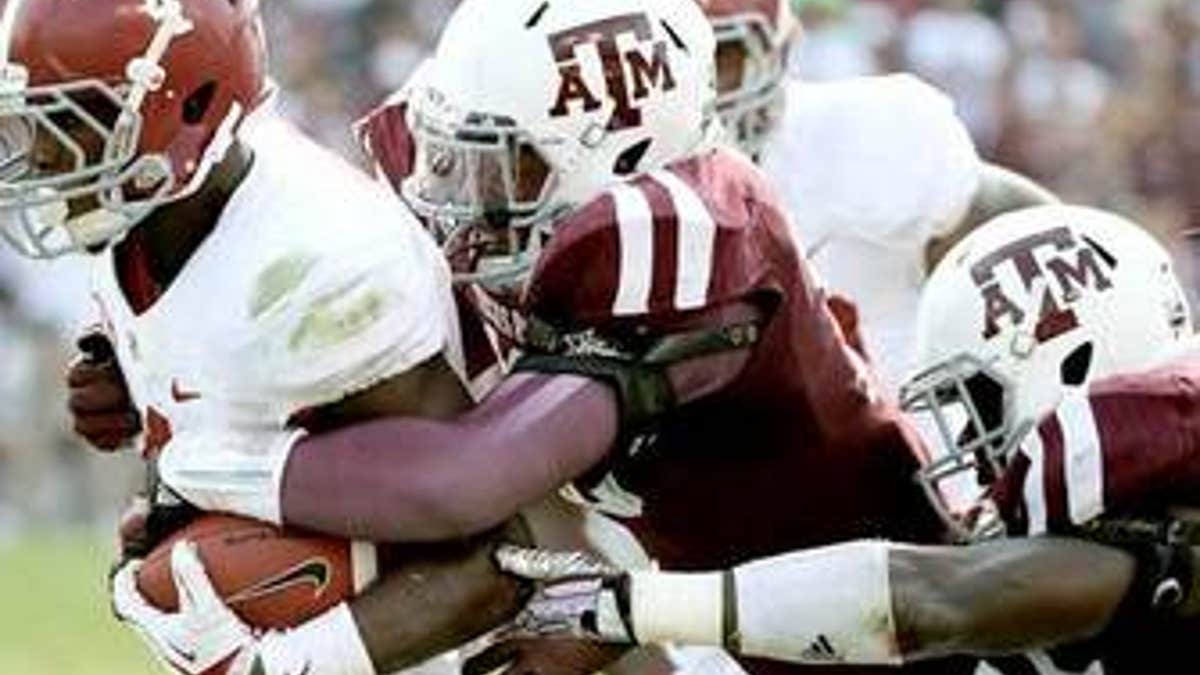 T.J. Yeldon has been trying to prove some kind of point all day. It started when, after a touchdown run in the first half of Alabama's 49-42 win at Texas A&M on Saturday, Yeldon mimmicked Manziel's "money fingers" gesture and then did a double throat slash move.
The throat slash, of course, has been flagged as a personal foul practically every time it has happened in the last 10 years, and Yeldon's 15-yard penalty got him a verbal thumping on the sideline from Crimson Tide coach Nick Saban.
Yeldon didn't think he got across his message, though, and spelled it out on Twitter.
Manziel who?
-- T.J. Yeldon (@TJ_Yeldon4) September 15, 2013
Yeldon had 149 yards and a touchdown on 25 carries. Manziel threw for 464 yards and five touchdowns and ran for 98 yards, but threw two interceptions, one of Alabama ran back for a touchdown.