Syracuse hurting after 3rd straight loss; quarterback Hunt injured and No. 1 Florida St. next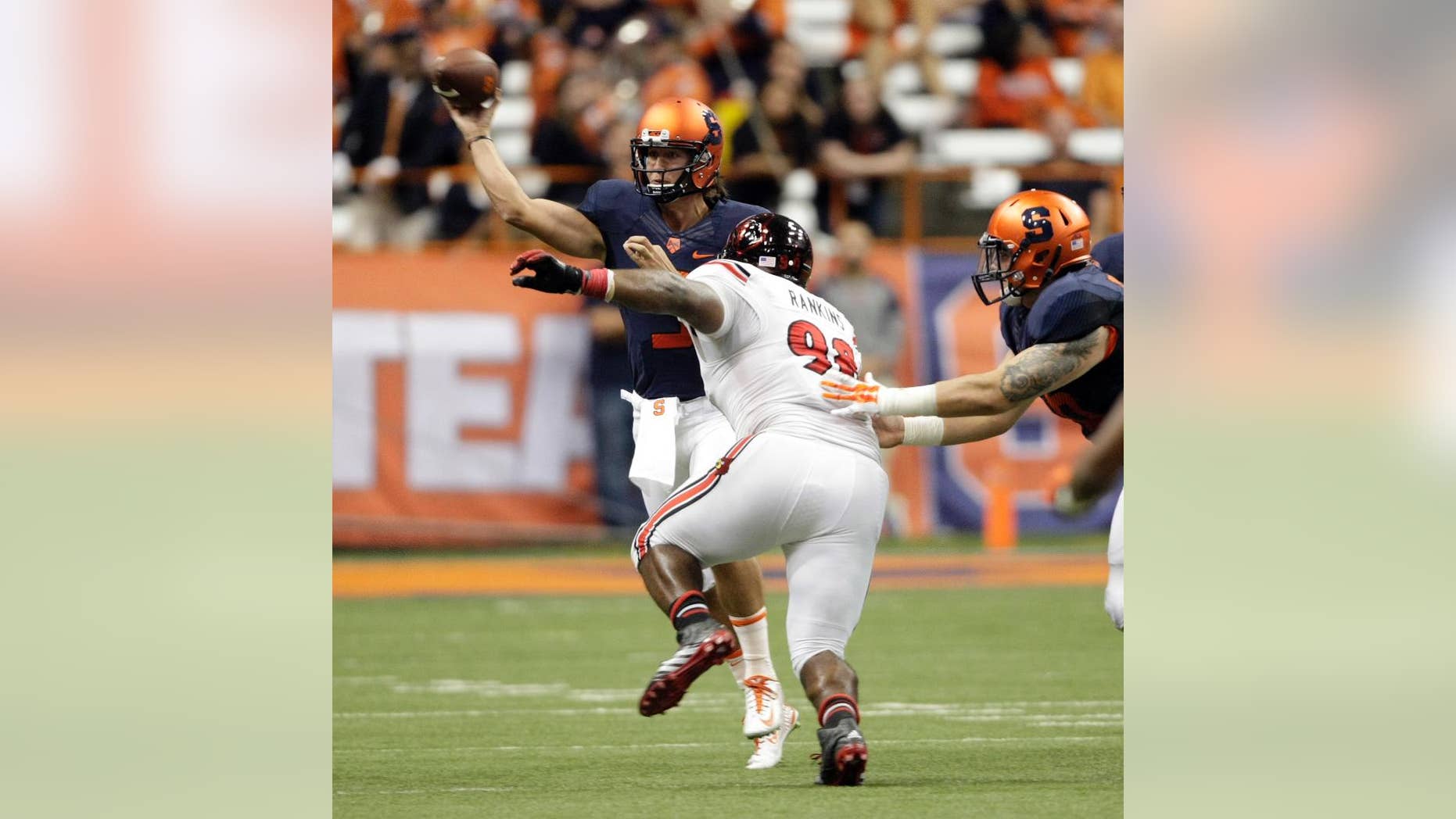 SYRACUSE, N.Y. – Syracuse is hurting big-time and its schedule is no friend.
Top-ranked Florida State (5-0, 3-0 Atlantic Coast Conference) visits the Carrier Dome on Saturday.
The Orange (2-3, 0-1 ACC) have lost three straight and will be without starting quarterback Terrel Hunt, who broke a calf bone in a 28-6 loss to Louisville on Friday night.
The Syracuse offense will have a new look with a different quarterback over center and Tim Lester calling the shots. Lester was promoted from quarterbacks coach to offensive coordinator on Monday, replacing George McDonald, who was retained and will coach the receivers.