Syracuse begins the second half of the season on a 4-game losing streak; goal of 8 wins shaky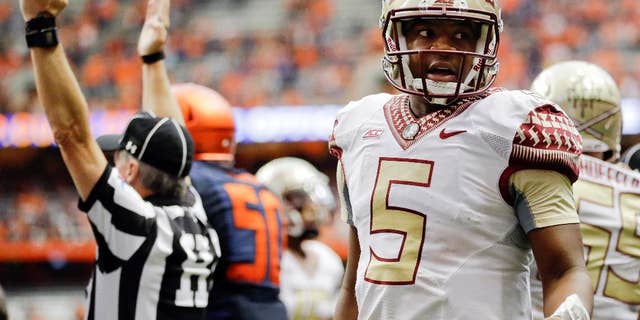 Halfway through the season, Syracuse coach Scott Shafer is up against it if he hopes to guide the Orange to the postseason again.
Syracuse has lost four straight after winning its first two games and is 0-2 in the Atlantic Coast Conference as the Orange prepare for a road game against Wake Forest.
The good news is that the Demon Deacons have the same record. The not-so-good news is that they're coming off a bye week, this is their first league home game, and they've won eight straight ACC home openers.
Besides the Demon Deacons, Syracuse has road games remaining against Clemson, Boston College and Pitt, and home games against Duke and North Carolina State, which means reaching the postseason will be an uphill struggle.