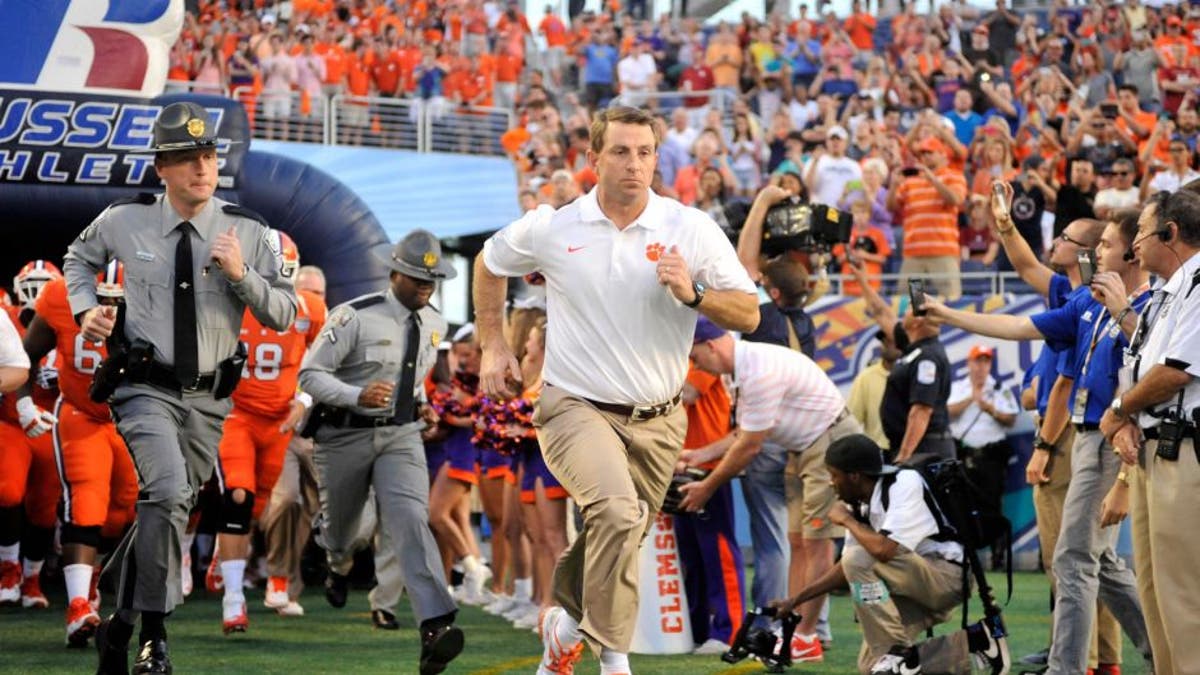 Clemson coach Dabo Swinney. David Manning USA TODAY Sports
The X on Clemson's back got a little bit bigger on Tuesday when it was revealed that the Tigers were the No. 1 team in the first College Football Playoff rankings of the year. But if you think that changes the Tigers (8-0, 5-0) approach to this Saturday's ACC Atlantic Division showdown with No. 16 (CFP) Florida State (7-1, 5-1), think again.
On Wednesday, Clemson coach Dabo Swinney said he and his program have gotten used to being targeted by other teams.
"We've been the hunted," Swinney said. "Just because some ranking comes out that doesn't change (anything). We've been the hunted.
"I promise you, everybody we've played we've gotten their best shot. Our guys understand that. We've won 17 out of 18 and we've won a whole lot of games here the past five years.
"We've gotten everybody's A-game. … We've been a highly ranked team for a long time. It's not like we just now got into the rankings. We've been ranked for the last five years. So we're always the hunted here at Clemson."