Surveillance video that reportedly shows violent incident involving former baseball prospect is released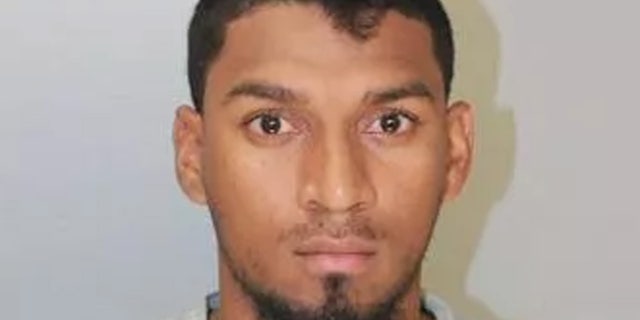 A news channel in Corpus Christi, Texas, on Tuesday obtained video that reportedly shows a violent incident that involved a former Major League Baseball prospect and his girlfriend.
The KRIS TV report said police identified the man in the video as Danry Vasquez, a former prospect for the Houston Astros. The man in the 2016 video could be seen striking the woman several times in a stairwell at Whataburger Field, home to the Double-A Hooks, the report said.
GRAPHIC VIDEO WARNING
The TV station obtained the Aug. 2 video through an open records request.
Vasquez, a Venezuelan national, was once a potential star. He signed a contract with a $1.2 million signing bonus with the Detroit Tigers when he was 16 years old, before being traded to the Astros.
He was 22 at the time of the video and later arrested and charged with a misdemeanor, the report said.
Vasquez's case has since been dismissed after he completed a plea deal with the district attorney's office, in which he had to pay a fine and attend classes, the station reported.
He was subsequently released by the organization, the station reported.
Vasquez signed with another team in Pennsylvania following the alleged domestic violence incident, the station reported. That team, the Lancaster Barnstormers, announced he had cut ties with the player the day after the video was released.
The Associated Press contributed to this report.