Surprise arrival Jordan Stevenson joins Nebraska RB battle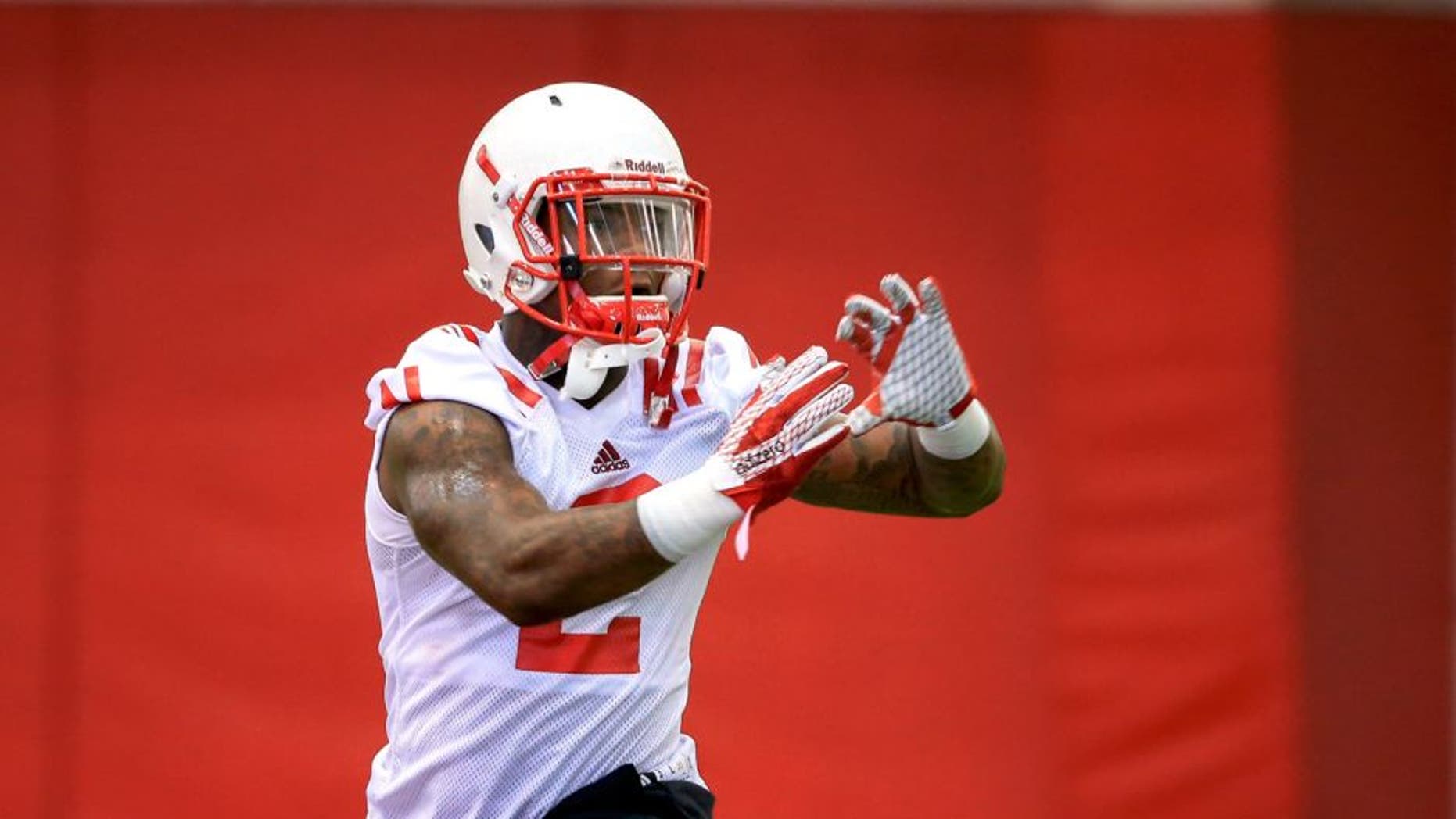 LINCOLN, Neb.
Nebraska opened practice Thursday night with the competition at running back the featured position battle.
Terrell Newby came out of the spring as the front-runner in the race to succeed three-time 1,000-yard rusher Ameer Abdullah. But the surprise arrival of heralded recruit Jordan Stevenson of Dallas has added plenty of intrigue.
Stevenson originally signed with Wisconsin, but his recruitment reopened last week after he failed to meet that school's admissions standards. Stevenson picked Nebraska over Alabama and Miami.
New coach Mike Riley said Stevenson was impressive in the first practice.
''He really just kind of jumped right in,'' Riley said. ''Looks to me like he made some plays tonight, so we're just going to keep coaching him.''
Riley said it's too early to start thinking about which back will get the most carries.
''Let those guys continue to play and grow and not think too much about a depth chart until (Stevenson) gets a chance to play some more and everybody else does, too,'' Riley said. ''But we're obviously very, very pleased that we got him and he appears to be fitting in fairly easily.''
Stevenson's enthusiasm was apparent before the first warmup drill. He implored the offensive linemen to get pumped up, shouting encouragement to the players he hopes will be opening big holes for him.
The 5-foot-9, 205-pound Stevenson averaged 180.7 rushing yards and 9.8 yards per carry as a senior at South Oak Cliff High School. He ended the year with 2,530 yards and 28 touchdowns.
Newby welcomed the addition of Stevenson.
''It's a good thing for all of us and for Jordan, also,'' Newby said. ''Competition really just drives our whole room of backs.''
Riley said Stevenson would have benefited from being in a summer conditioning program.
''In his own admission, he's been at home waiting to see what was happening,'' Riley said. ''He hasn't been working out with any trainers like they have in college if he had been on a campus. He probably could use some time in the conditioning mode. But even at that you saw some stuff tonight -- his burst, some pretty exciting things. He's going to have to hurry up and catch up.''
Imani Cross was the top backup to Abdullah last year with Newby No. 3 on the depth chart.
Abdullah is now with the Detroit Lions, and Newby came out of spring practice with a slight edge over Cross. In addition to Newby, Cross and Stevenson, running backs coach Reggie Davis is auditioning sophomore Adam Taylor, who missed last season with a leg injury, and redshirt freshman Mikale Wilbon.
''I feel like being consistent in the spring kind of helped me coming out as the top guy right now,'' Newby said. ''Coach Davis kind of indicated I'm making a lot of strides and had a pretty good spring, and I got some good remarks from Coach Riley after spring, also.''
Newby said he's improved his footwork and his ability to read defenses. Plus, he learned a lot from Abdullah, Nebraska's No. 2 career rusher.
''Ameer really showed up every day coming out to practice. Hard work and effort was a huge thing,'' Newby said. ''He still kind of drills in my head through motivational texts. He's just been a real good influence to me and all the other backs in the room.''
Riley said the Huskers are off to a good start in their preparation for their Sept. 5 opener at home against BYU.
''I was just pleased in general that after just one spring we were able to come out here and get in some formations, run some plays,'' Riley said. ''Some of it looked like football pretty much, and that's pretty good.''
NOTES: DT Vincent Valentine has a bruised knee and didn't practice. ''He did that the other day in the final workout before we went to camp,'' Riley said. ''He should be OK. I don't know if it will be a day or two, but he should be fine.'' ... DB Byerson Cockrell is limited because of shoulder surgery he needed after an injury suffered in the spring game. Riley said Cockrell will be able to go through some drills but likely won't be full speed for two weeks.