Super Bowl MVP Von Miller wants Johnny Manziel on the Broncos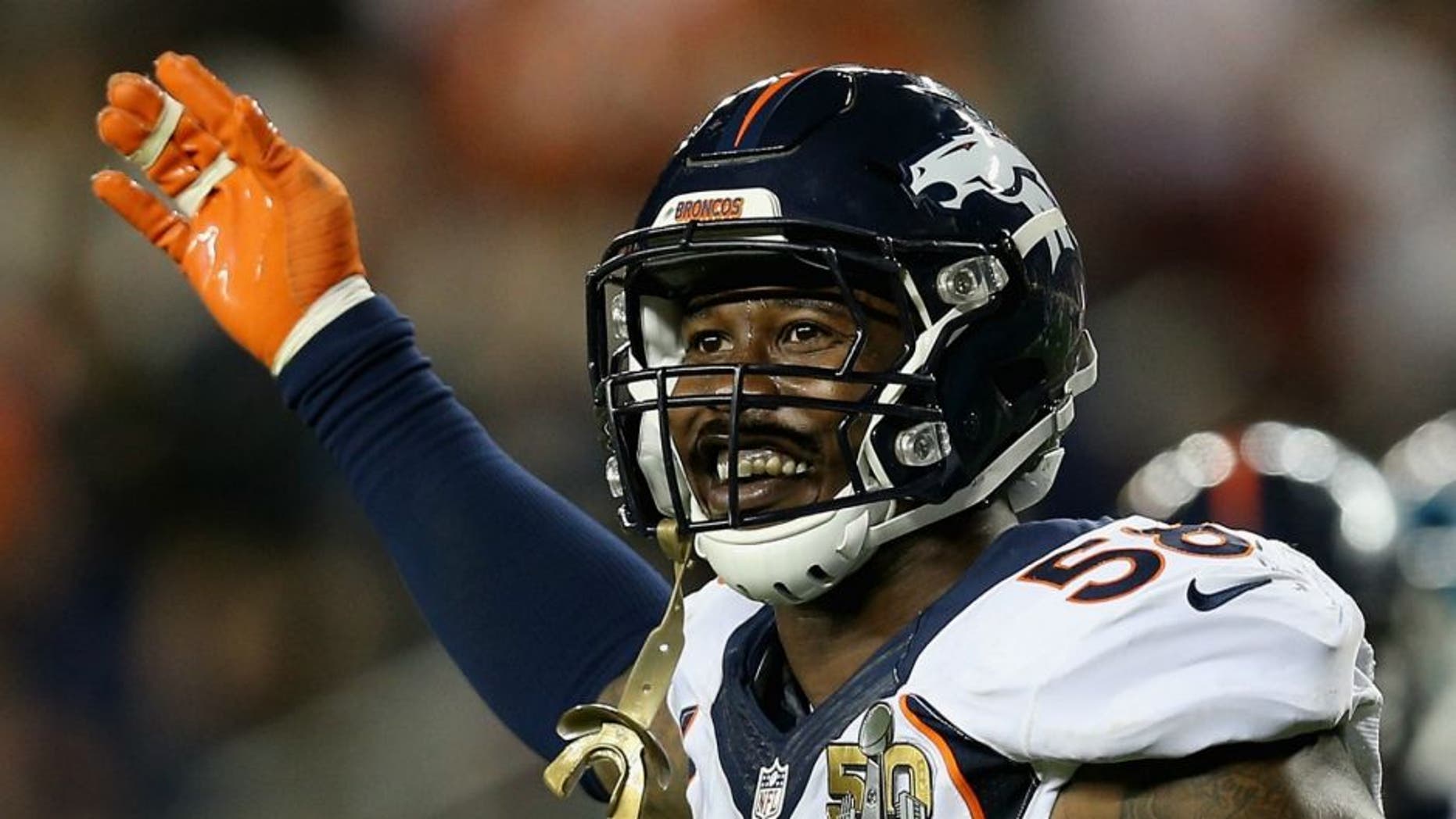 The Denver Broncos' QB search has been making plenty of headlines, but it reached new levels of confusion earlier this week when it was reported head coach Gary Kubiak had contacted Johnny Manziel.
It didn't take long before it became clear that the Broncos and Manziel aren't a match, though Super Bowl MVP Von Miller still would like to see Manziel behind center in Denver.
Miller and Manziel are both Texas A&M alums, and Miller told MyAggieNation.com on Friday that he'd love to facilitate a reunion.
"If I had to make my decision on it, he would already be with the Broncos. But we've got guys in the front office that make those decisions, and they've put us in the championship with those decisions. So I'm just going to follow those guys, have those guys take the lead," Miller said.
The opinion of a Super Bowl MVP carries a lot of weight but probably still doesn't outweigh Manziel's considerable baggage.