Super Bowl MVP Flacco does 'Late Show,' tells Letterman time has come to talk contract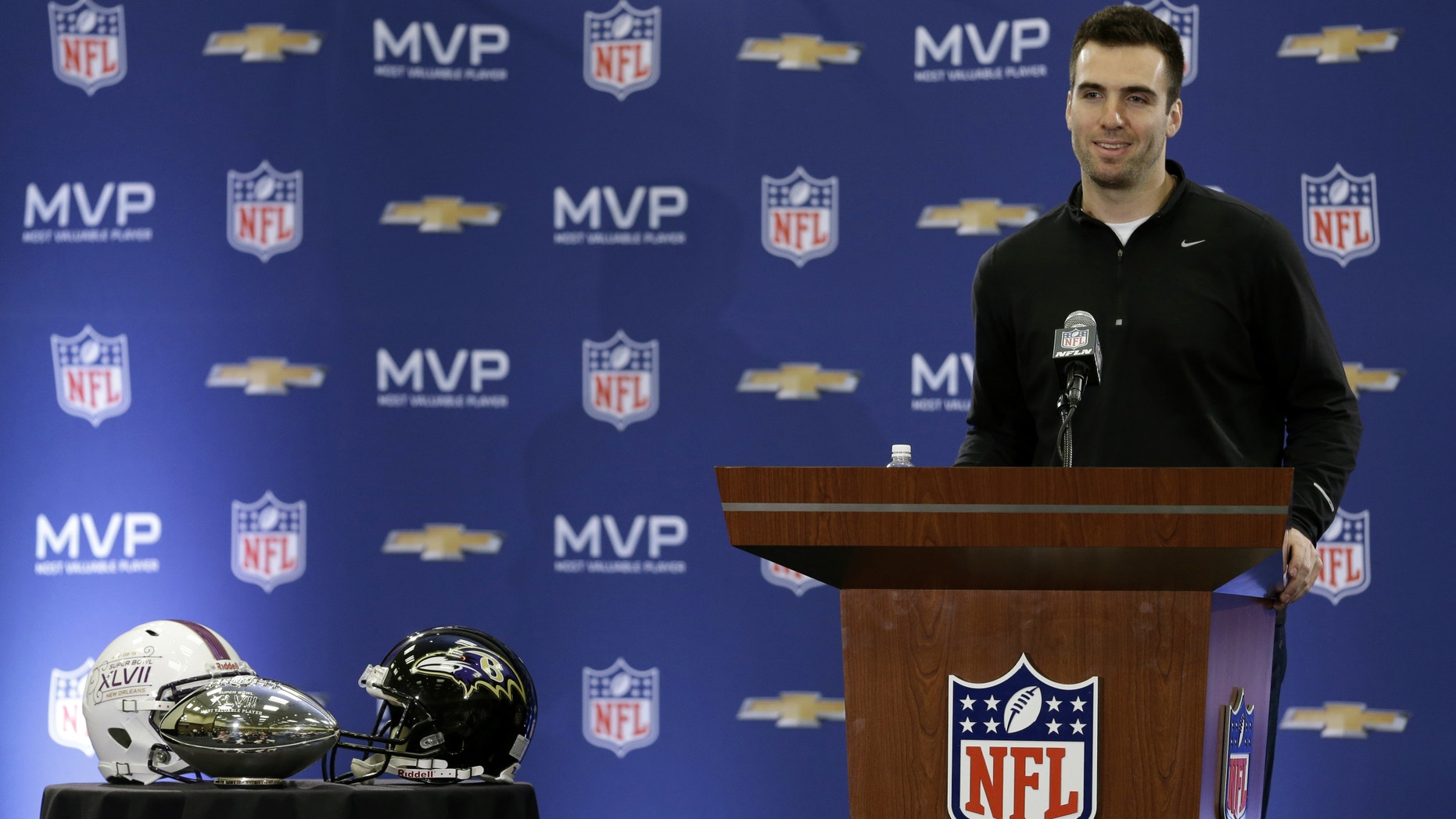 NEW YORK – Joe Flacco's victory tour Monday included a stop in New York to appear on CBS' "Late Show" with David Letterman.
The quarterback led the Ravens to a 34-31 victory against the San Francisco 49ers on Sunday in the Super Bowl at New Orleans. Flacco completed a remarkable postseason run with 11 touchdown passes and no interceptions in four games. He is about to become a free agent.
Letterman asked the Super Bowl MVP if he had spoken to team owner Steve Bisciotti about a new contract.
"Well, you know, actually, I only talked to him a little bit before this game, but before the New England game, you know, he just came up to me and said, 'Listen, this is our time, and go get 'em. We have all the faith in you, and this is going to be your team for a long time,'" Flacco said.
The "Late Show" will air Monday night.
Flacco said he turned down an extension offer from the Ravens last year.
"Well ... when I wasn't signing what they wanted me to sign, (Bisciotti) said, 'Listen, when the time comes, I mean, you come and beat on my desk,' and I said, 'All right, I'll take you up on that,' and I think the time has come."