Super Bowl 50 prediction: Packers, Patriots clash in game that should have been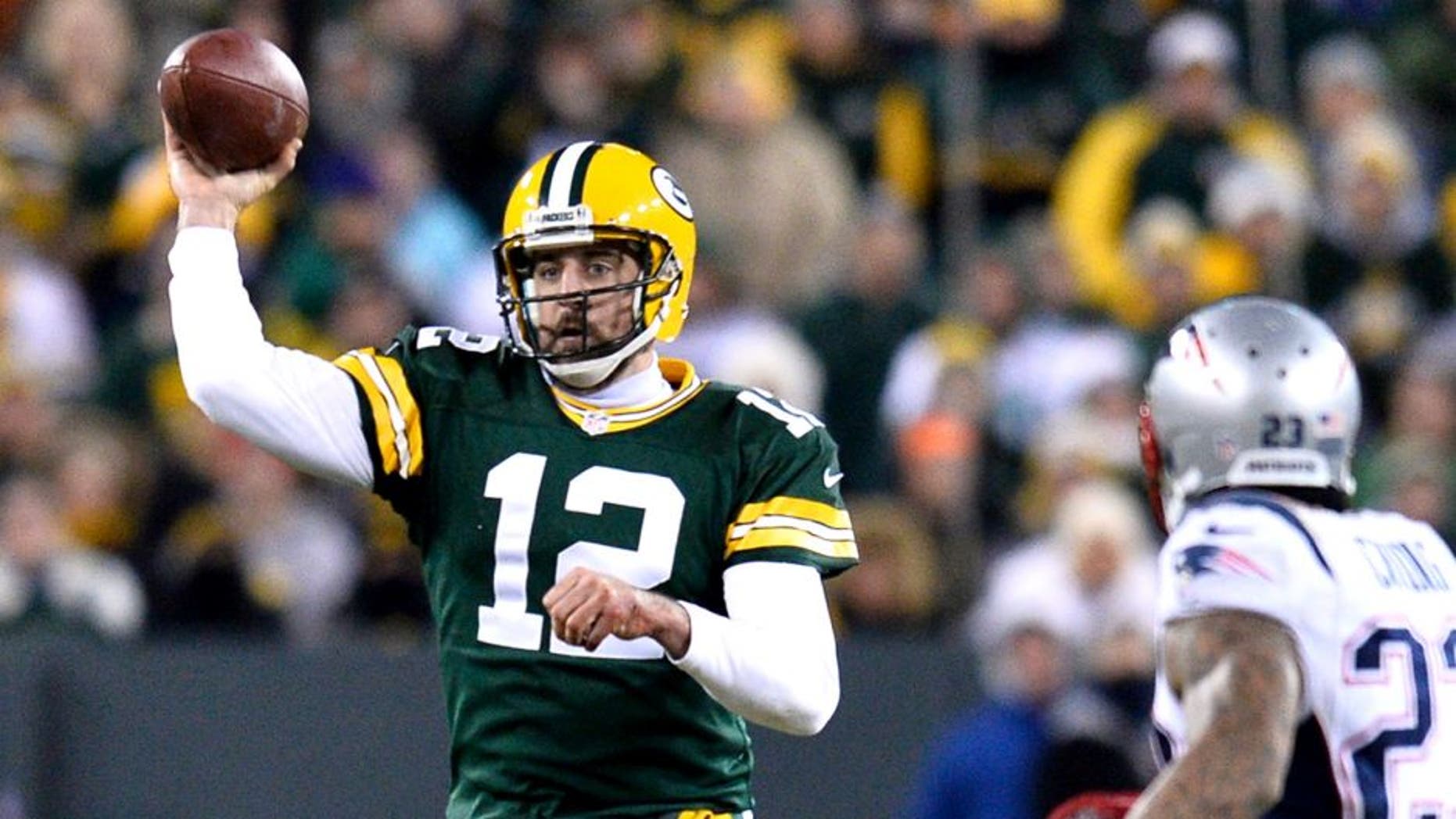 As kickoff of the NFL season approaches, FOXSports.com will preview how the year will play out, from the regular-season standings to round-by-round postseason predictions. Earlier this week, we told you who was making the playoffs and why. Here are how the wild-card and divisional rounds played out. The NFL Final Four will give you an epic weekend. Now, we're down to the final two. When you're done reading, feel free to let us know what you think about our picks.
SUPER BOWL 50: Green Bay vs. New England
The Packers won the first two Super Bowls and built arguably an all-time NFL dynasty during the 1960s. The Patriots appeared in six of the 14 previous Super Bowls and are considered the league's standard-bearer for this century. Thus, a Green Bay-New England matchup is fitting as the league celebrates the golden anniversary of its biggest game and arguably its two greatest modern-day quarterbacks in Aaron Rodgers and Tom Brady. Although it sounds odd, Brady and Rodgers have faced each other as starters only once previously. The lone meeting came last season. Both passers acquitted themselves well in two-touchdown efforts without an interception although the Packers won in what appeared like a precursor to Super Bowl XLIX.
The rematch never happened as Green Bay squandered a fourth-quarter lead against Seattle in the NFC Championship game en route to an overtime loss. In Super Bowl 50, the Patriots do a nice job of taking away Green Bay wide receiver Randall Cobb -- who assumed the team's No. 1 wide receiver role after Jordy Nelson suffered a season-ending knee injury in August -- but a well-coached secondary just doesn't have the talent to eliminate all of Green Bay's receiving weapons. The Packers offensive line also keeps Rodgers clean from any big hits as New England's dink-and-dunk offense can't keep pace.
Super Bowl MVP: Rodgers, which gets NFL commissioner Roger Goodell off the hook from the awkwardness that would come with Brady winning the honor.
Final score: Green Bay 29, New England 21