Suns' Tucker out 6-8 weeks after back surgery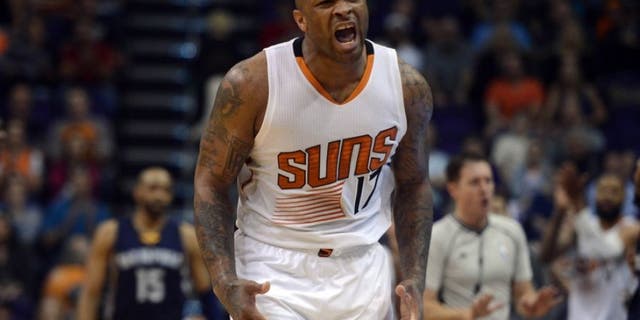 PHOENIX -- Suns forward P.J. Tucker will miss preseason work and likely a few regular-season games after he had back surgery on Thursday.
Tucker is expected to miss six to eight weeks the team announced. Dr. Dennis Crandall performed the microdiscectomy surgery.
Tucker is entering his fifth season with the Suns and it is his last season under his current contract. Tucker averaged eight points, six rebounds and two assists while playing all 82 games last season.
T.J. Warren is the natural option to replace Tucker in the starting lineup, though Warren is coming off foot surgery that prematurely ended his season a year ago. The Suns also could go small with Devin Booker or big with rookie Dragan Bender.
The Suns will open training camp in Flagstaff Sept. 27 and start the regular season Oct. 26 against the Kings.