Suns fans can appreciate the end of a turbulent season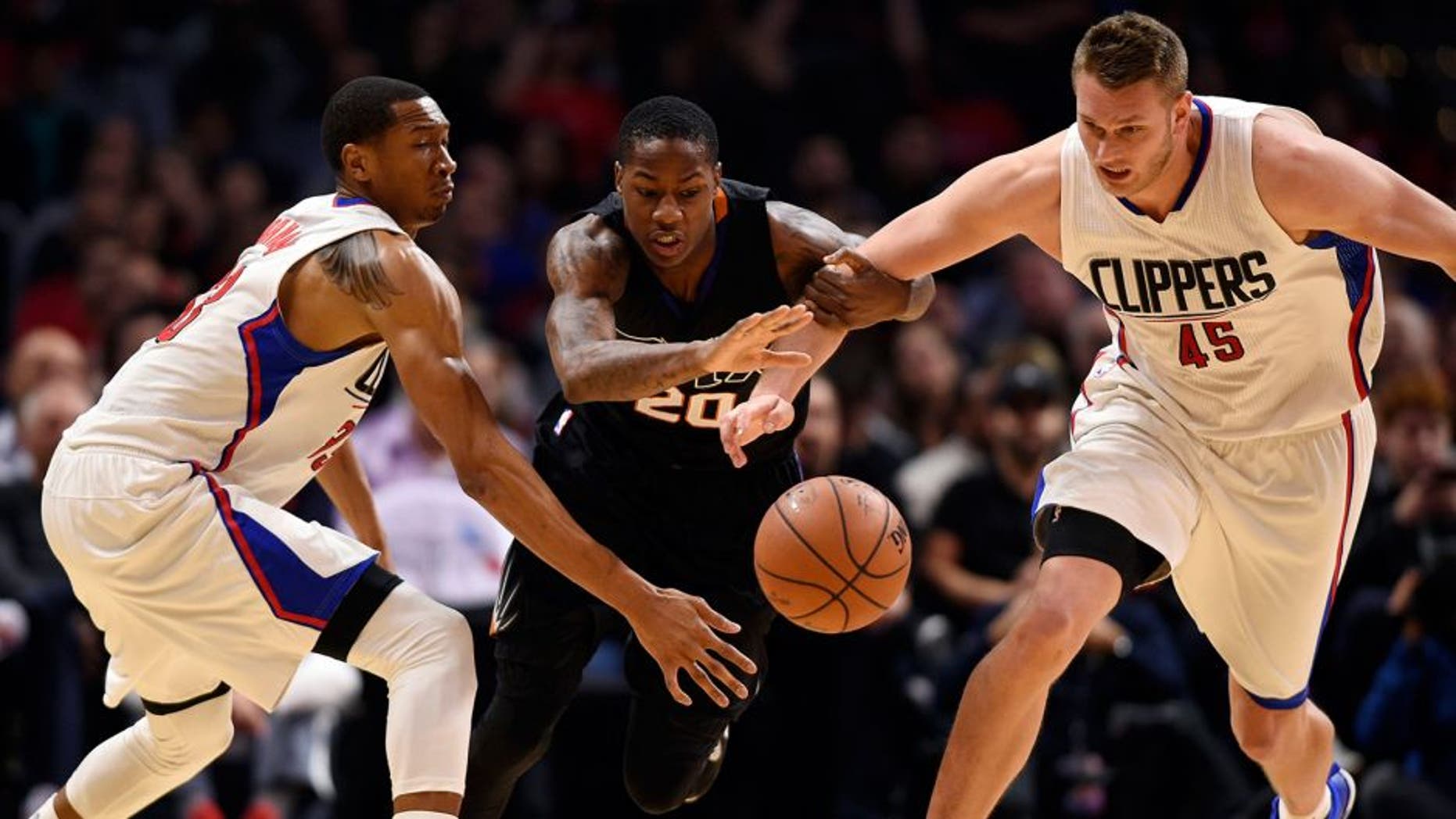 As the Los Angeles Clippers look to continue their surge into the playoffs, the Phoenix Suns hope that Fan Appreciation Night yields a positive end to the second-worst season in franchise history.
While the Clippers will be moving on, the Suns' season comes to a close on Wednesday night at Talking Stick Resort Arena. The game will be televised by FOX Sports Arizona, starting at 7 p.m.
The Clippers (53-28) are locked into the fourth seed in the Western Conference and are expected to rest most of their starters as they attempt to close out the regular season with a seven-game winning streak.
"Our chemistry is great," reserve forward Jeff Green said. "It's getting better and better with each game. We need to keep progressing. The playoffs are right around the corner, and we need to be focused and ready."
With little to play for in the regular-season finale, the likes of Chris Paul, DeAndre Jordan and even Blake Griffin will be rested. Guard J.J. Redick almost certainly won't play after he suffered a bruised heel in the first half after trying his own franchise record with his 200th made 3-pointer.
"As a group we'll talk about it, but there will be several guys missing for sure," Clippers coach Doc Rivers said. "Maybe even some coaches."
The Suns (22-59), meanwhile, will be bidding goodbye to their worst season since amassing a 16-66 mark in their 1968-69 inaugural campaign.
"I think it's important that we keep on fighting," said forward Mirza Teletovic, who had a game-high 26 points in Monday's 105-101 loss to Sacramento. Teletovic is averaging 22.3 points in six games this month.
Owners of the fourth-worst record in the league, the Suns will have an early pick in June's draft. They also need to decide if interim coach Earl Watson will stay on or look outside the organization for a more-experienced coach.
Devin Booker (13.8 points per game) figures to be a big part of Phoenix's plans going forward. The rookie guard scored 22 on Monday, and has averaged 21.3 points in the last 13 contests.
"I'm blessed to be in this situation," said the 19-year-old Booker, who is the fourth-youngest player in NBA history to score 1,000 points in a season. "I have vets around here that want to see me succeed. ... It means a lot to me."
Booker totaled just five points on 2-of-10 shooting before he fouled out in a 124-84 loss at Los Angeles on Feb. 22.