Suns' Devin Booker calls out Grizzlies' Troy Daniels following altercation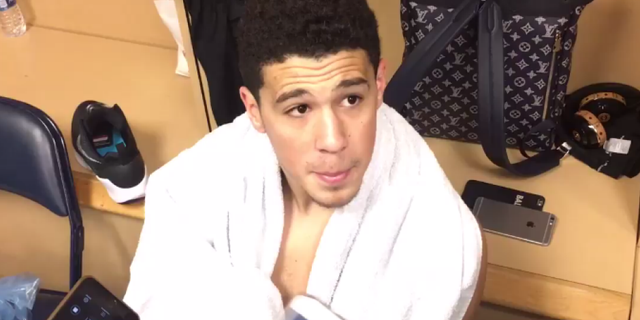 On Wednesday night, the Phoenix Suns were blown out by the Memphis Grizzlies by a score of 110-91. In the fourth quarter, with the game all but over, Grizzlies guard Troy Daniels converted a three-pointer while being fouled by Suns star Devin Booker. Immediately after the whistle, a minor scuffle occurred between the two sides:
Booker, Ulis, Harrison, Knight, Bledsoe -- that's a lot of Kentucky Wildcats ready to throw down.
Anyway, following the game, Booker wasn't done delivering verbal shots at the Grizzlies guard -- saying: "He been on 5 teams in 3 years, he has the nerves to talk trash to me..."
The Phoenix Suns return to the FedEx Forum to play the Grizzlies on February 28th. Might want to circle that one.