Suns can't hold second-half leads, fall in Summer League semis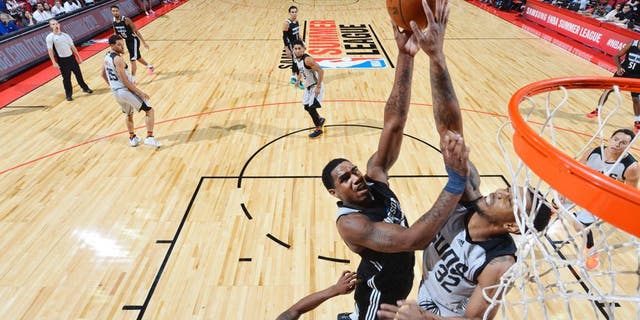 NEWYou can now listen to Fox News articles!
Tyus Jones scored a game-high 29 points and the Minnesota Timberwolves pulled away in the fourth quarter Sunday to defeat the Phoenix Suns 93-83 and advance to the championship of the Las Vegas Summer League.
After trailing by double digits in the first half, the Timberwolves fought back after halftime. A 17-3 run spanning between the third and fourth quarters was the difference, as Minnesota turned a four-point deficit into a 10-point win.
The Timberwolves dominated down low, scoring 56 paint points while holding the Suns to just 22. In addition, the Wolves shot 46.2 percent from the field and held the Suns to just 35.7 percent.
The Suns reached the semifinals thanks to the late-game heroics of Tyler Ulis on Saturday night, but the rookie point guard had a game to forget Sunday. He finished with only 11 points, thanks to a woeful 5-for-21 shooting performance. With Ulis having an off day, Troy Williams stepped up to score 24 points, including a 14-for-15 mark at the free-throw line.
Askia Booker also stepped up his efforts, dropping 19 points off the bench.
The Suns finish their summer league campaign with a 4-2 record, while the Timberwolves will face the Chicago Bulls in the championship on Monday night.