Suns' Booker takes third in NBA 3-point contest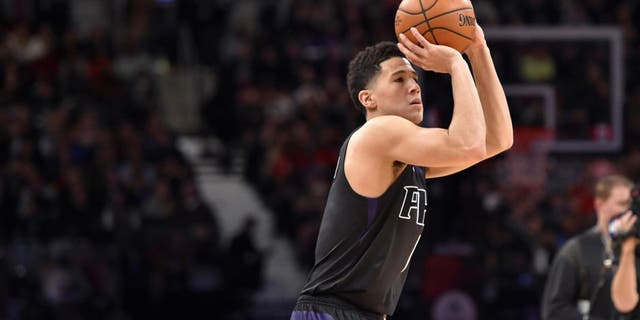 Suns rookie Devin Booker was bested by only the "Splash Brother" in Saturday's NBA All-Star 3-point contest.
Booker, who entered the contest in Toronto with the fewest made 3s in the regular season of the eight competitors, beat Houston's James Harden and J.J. Redick of the Los Angeles Clippers to get out of the first round but could not top Golden State sharpshooters Klay Thompson and Stephen Curry in the finals.
Thompson finished the final round with 27 points, four more than Curry managed to beat the defending champ. Booker had 16 points in the final round.
Booker was the fourth rookie to participate in the contest and the first since Curry did so.
On Friday night, Booker scored 23 points for the United States team beat the World team 157-154 in the Rising Stars Challenge.