Suh: Even after 'good start,' Dolphins defense needs more polish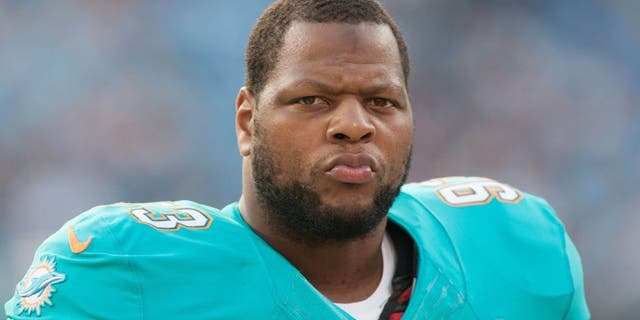 Few first-team defenses in the NFL have had as much success as the Miami Dolphins'. They've surrendered just three points in four quarters of play and have looked stout up front all preseason.
Free agent acquisition Ndamukong Suh has been at the center of that success, stuffing running backs and wreaking havoc up front. But even with all that success in the preseason, Suh isn't ready to crown this defense dominant. There's still work to be done as it's just the preseason, and Suh is well aware of that.
"Honestly, there's nothing I like just because consistency is going to be the key with us being a successful defense," Suh said via James Walker of ESPN. "Any defense can have spurts and make big plays and do things of that nature. But if you can't do it for a full four quarters and consistently do it game after game, it doesn't mean anything because teams get better, they change every week."
Suh knows what an elite defense looks like as he was a star on the Detroit Lions' defense that was tops in the league last season. In Miami, he hopes to replicate that success and be the best in the NFL.
"We definitely need more polish, [but] it's a good start," Suh said. "We've seen some positive things and there's excitement here. We're understanding how to play with each other, especially with the rush game and stopping the run is first and foremost. That's what we pride our self on -- trying to hold the offense to as many negative yards as we can."
Suh and the Dolphins' defense will get their first "test" in Week 1 against the Kirk Cousins-led Washington Redskins. A fairly easy schedule to start the season should get the Dolphins on track and in a rhythm as they look to dominate opposing offenses.
(h/t ESPN)