Sugar turns bitter for Oklahoma State defense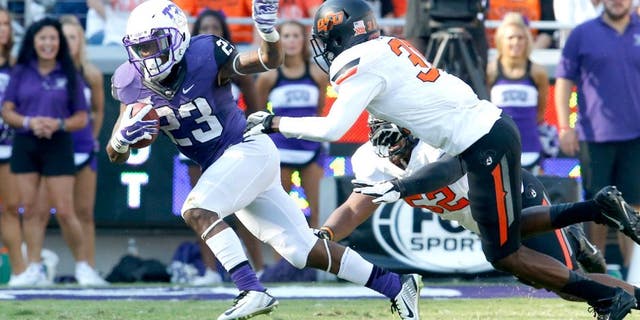 At first glance, it would seem that Oklahoma State's defense would be ready to take on any offense in the country.
After facing the likes of Oklahoma, TCU and Baylor in the Big 12 schedule, the unit certainly should have been well prepared. But it was no match for Chad Kelly and the Ole Miss Rebels, who carved up the Cowboy defense in embarrassing fashion.
"We wanted to win this one," said safety Jordan Sterns. "I thought we practiced hard the whole month. It's just another lesson learned. It's just going to make us work 10 times harder in the offseason."
Ole Miss racked up 554 yards off offense before taking its foot off the gas once the game was out of reach.
"That means we've got to do something different this offseason to finish, obviously," said OSU's other safety, Tre Flowers. "We lost our last three. Finishing is going to be our main thing this year. I'll try to point that out to the team and hope everybody is on board."
(h/t Daily Oklahoman)