Struggling Titans bench Locker, switch to rookie Zach Mettenberger as starting quarterback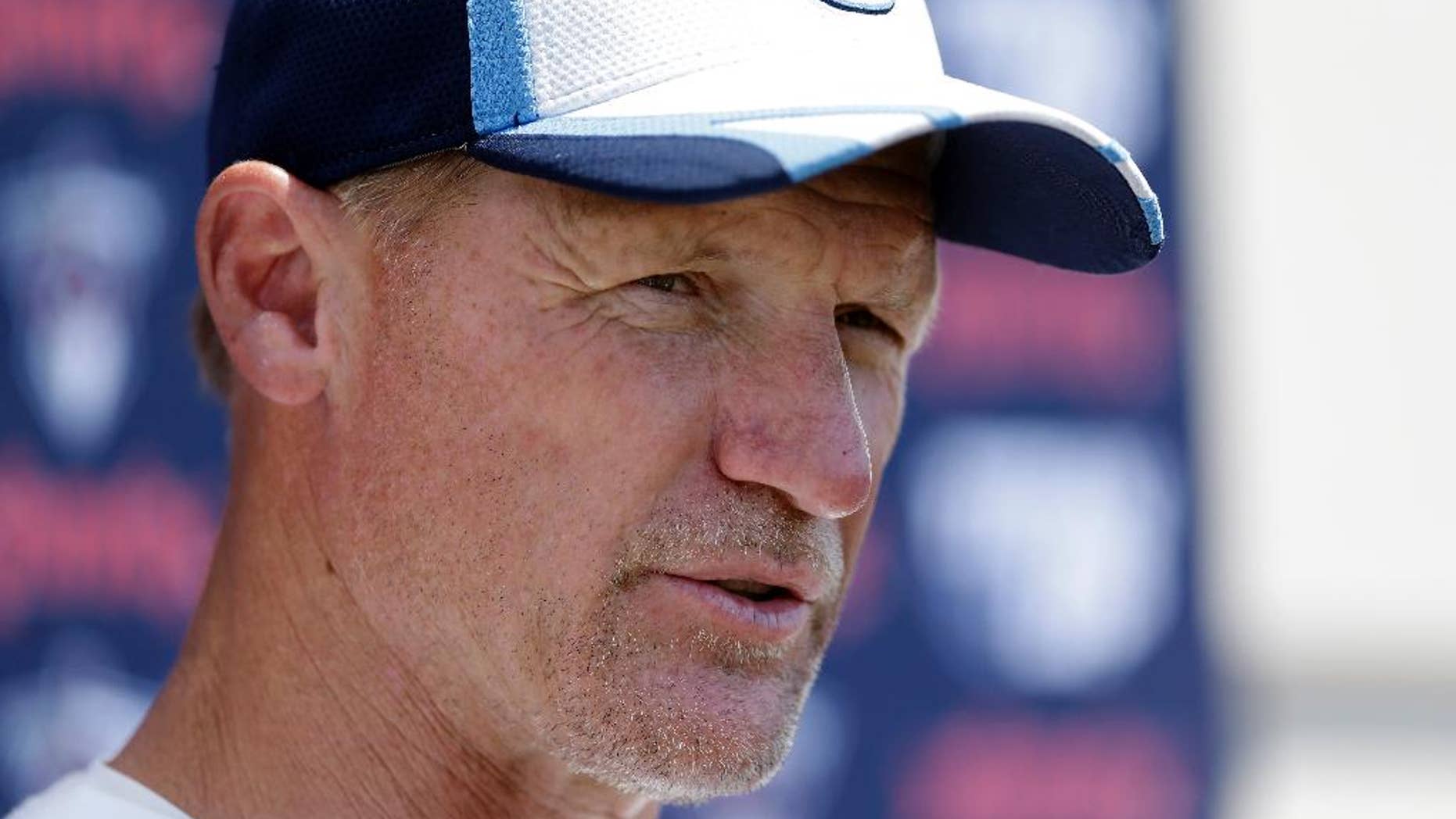 NASHVILLE, Tenn. – The Tennessee Titans will start rookie Zach Mettenberger at quarterback against the Houston Texans on Sunday, switching away from Jake Locker who has missed three of the past four games with injuries.
Coach Ken Whisenhunt said Thursday that the decision to go with Mettenberger was made Tuesday and feels this is an opportunity to see what the sixth-round draft pick out of LSU can do.
The Titans had stuck with Locker, the eighth pick overall in 2011, since hiring Whisenhunt in January. But Locker has missed 17 of a possible 39 starts and finished only three games this season because of injuries.
Mettenberger will become the fourth rookie quarterback to start this season , the third quarterback for Whisenhunt.
Mettenberger dropped to the sixth round after tearing his left ACL on Nov. 29 playing for LSU but led the NFL this preseason with 659 yards passing.
Whisenhunt had promised he would be more patient with quarterbacks in his second time around as an NFL coach. He reached the 2009 Super Bowl in Arizona with Kurt Warner, but the coach cycled through quarterbacks after the veteran left. Whisenhunt started Kevin Kolb, John Skelton, Ryan Lindley and finally Brian Hoyer in his final season in 2012.
Once in Tennessee, he inherited Locker who was coming off a Lisfranc injury to his right foot that cost him the final seven games of the 2013 season. The Titans did not pick up Locker's option for 2015 in May, even as they stood behind him as their starter.
But Locker hurt his right wrist in a loss at Cincinnati on Sept. 21. He missed a loss at Indianapolis and then started Oct. 5 against Cleveland where he threw for a touchdown and ran for another TD before hurting his right thumb on a helmet. Charlie Whitehurst, now in his ninth season, started three of the past four games with the Titans losing two of those. They failed to hold a late lead last week in losing 19-17 at Washington.
Fans have been clamoring to see Mettenberger with the Titans losing five of their last six. This franchise also needs to give people a reason to use their tickets and come to the stadium where they have won only two of their last nine home games.
Mettenberger fits the profile of the quarterback Whisenhunt has had the most success with in Ben Roethlisberger of Pittsburgh. Mettenberger is 6-foot-5 and 224 pounds who can stand in the pocket, and he has a strong arm throwing for 3,082 yards last season at LSU. With Locker's injured thumb, Mettenberger also had taken some practice work with the starters over the past two weeks.
He will be the first rookie this franchise has started since 2010 when Rusty Smith started at Houston when Vince Young had just been placed on injured reserve and veteran Kerry Collins was hurt. Smith lost 20-0.
___
Online:
AP NFL website: www.pro32.ap.org and www.twitter.com/AP_NFL
___
Follow Teresa M. Walker at www.twitter.com/teresamwalker