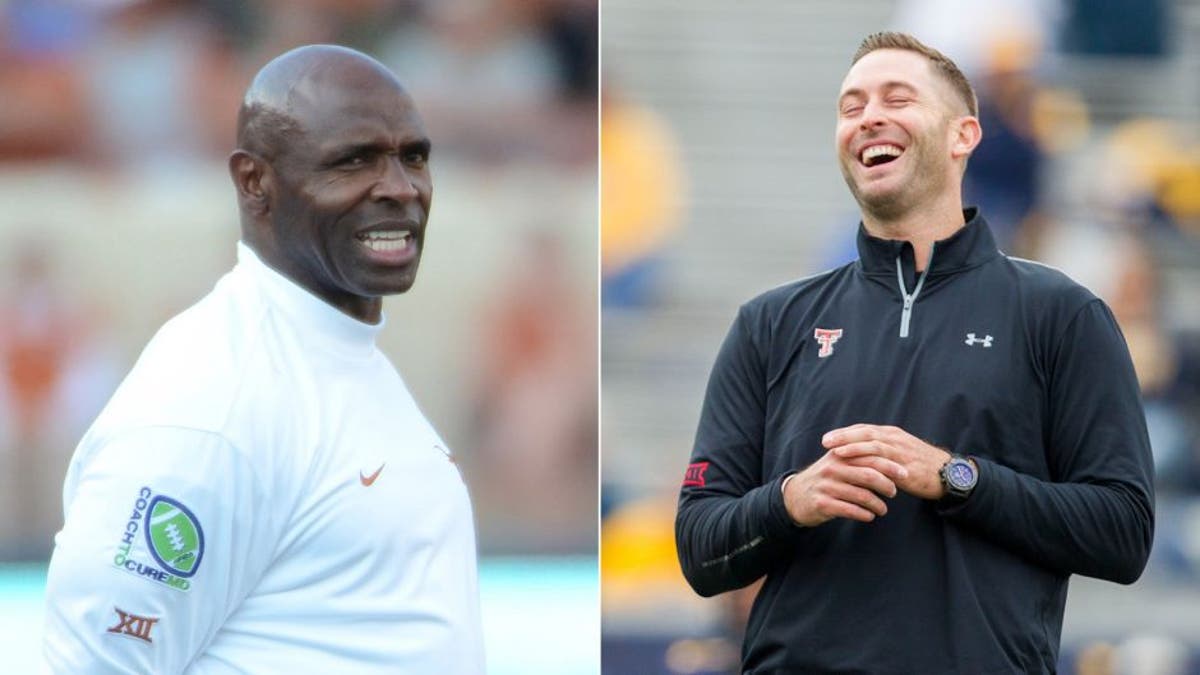 Texas hasn't lived up to expectations in a long time, but third-year head coach Charlie Strong is confident he'll get the Longhorns back to their winning ways.
"What's going to happen when we flip this thing? Where are we going to be then?" he said to university faculty members this week, according to the Austin American-Statesman. "You think about what we're doing right now, what's going to happen when we really get it turned?"
Strong believes Texas won't only be winning, but they'll 'steamroll' their opponents.
"They might as well move out of the way, because we are going to steamroll everyone," he said. "That's going to happen."
Those are bold words from the head coach of a program coming off back-to-back losing seasons.
Texas Tech head coach Kliff Kingsbury was surprised by Strong's statement.
"He said that?" Kingsbury told reporters at spring practice. "It's not April Fools' yet, is it? No? He just cut it loose?
"I would not make those statements. But hey, to each his own."
Texas went 5-7 last season, which includes a home loss to the Red Raiders.
In that Thanksgiving Day game, Texas Tech did fool the Longhorns with a trick play to seal the win in Austin.