Stroman throws simulated game, wants to 'come back and dominate'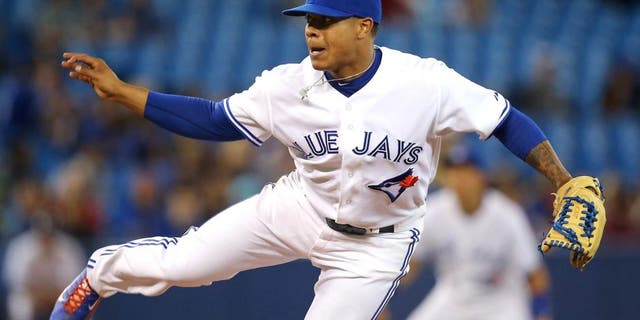 Things have been going well for the Toronto Blue Jays - and it could be getting better.
Marcus Stroman took the next step in his rehab from a torn ACL, throwing a simulated game on Monday.
"I feel great," Stroman told Sportsnet. "My pitches feel great. I was throwing all through the rehab process. I kept my pitches pretty sharp and was always practising, spinning the ball, and throwing my change-up throughout the entire summer so my pitches are ready to go."
Stroman tossed 40 pitches in his first session and is scheduled to throw again in five days.
"Everything I did, from the two-a-day workouts to even being in school, everything was about being a starter," Stroman said. "I'm in a position to do so. I'm ready to start. If they need me in the 'pen, I'm willing to contribute in whatever facet they need me. I'm looking forward to come back and dominate."
Also good news for Blue Jays fans, his mid-pitch bubble is in mid-season form.
(h/t Sportsnet)