'Strike first, strike hard:' Conor McGregor explains how to win a bar fight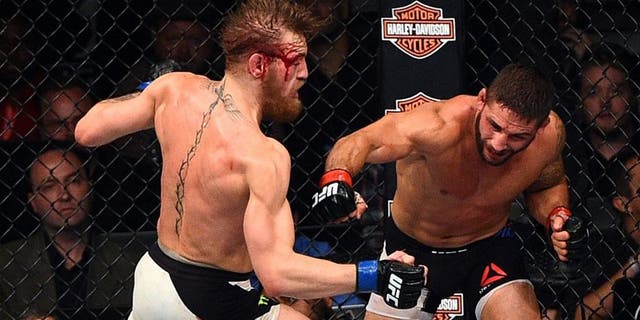 Conor McGregor recently took time away from a GQ Magazine photo shoot to give advice on fighting outside of the Octagon. First and foremost in a street or bar fight, the Irishman says one needs to be aware of one's surroundings as well as the moment.
"Like most self-defense situations, it is about awareness. So, be aware of your surroundings," he said.
If you can avoid a dangerous situation, McGregor says that you should. If fighting is inevitable, however, make sure you're the one pushing the pace.
"Obviously, if you can avoid the situation, avoid it and leave," he continued.
"But, if you are forced where there is no going back, I would advise strike first, strike hard, and exist safely."
In fact, Conor wisely says that we should begin planning a safe escape from any room, as soon as we walk into it. "James Bond had a quote saying - 'When you enter a room, be civil to everybody, but have a plan to kill each and every one of them'," he concluded.
Watch Conor kick colorful balloons and hear the advice in his brogue for yourself, above. Then, learn a little bit more about how McGregor uses his unpredictable movement to win fights, below, with MMA Bread 'N Butter.