Streaker gets abruptly tackled at Canadian football game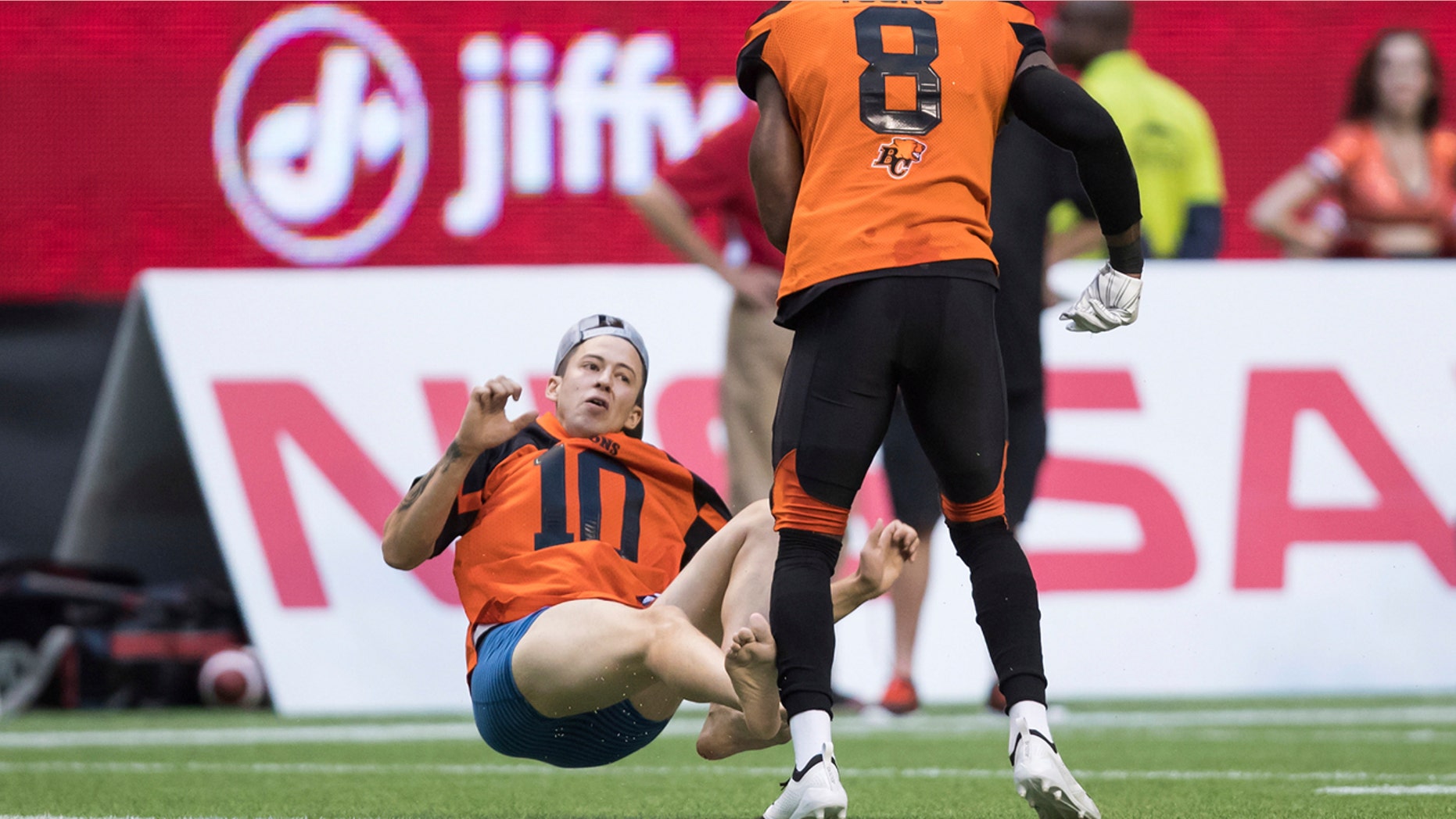 A man who attempted to streak across the field at a Canadian football game on Saturday quickly learned the hard way he should have stayed in the stands.
The man, who was wearing a jersey and underwear, took to the field during the second quarter of the BC Lions' opener against the Montreal Alouettes in Vancouver, British Columbia.
The fan's run then came to an abrupt end when defensive back Marcel Young tackled him, according to NEWS1130. Young's teammates congratulated him for the extra play.
"Hit of the night and reason not to streak or possibly drink at a BC Lions game!" one person posted to Twitter.
WARNING: GRAPHIC LANGUAGE IN VIDEO
A referee and security came to escort the man off the field shortly after.
AT US OPEN, MICKELSON PENALIZED FOR SWATTING MOVING BALL WITH PUTTER
The Lions later posted about the incident on Twitter with a gif of the tackle to celebrate their 22-10 win over the Montreal Alouettes.
"Not tonight Montreal," the team said.