Stop and watch Federico Higuain's outrageous bicycle kick goal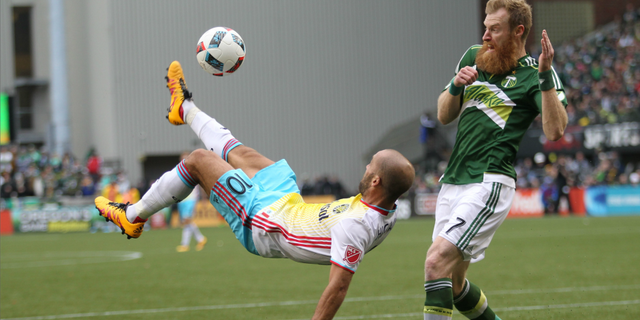 Federico Higuain is better than you. He's better than me. He's better than everyone.
In this moment, the Columbus Crew SC star is better than everyone at everything. Because of this:
O
M
G
People will write love letters about that goal. They'll try to cuddle that goal at night. They'll make emojis of that goal.
That first touch is basically cheating because he has no business getting a foot on it, let alone keeping it near him. And then the bicycle kick, well it's a slap in the face to every law of physics. In fact, it's a personal offense to Sir Isaac Newton.
But we have that goal and it is a beauty. It is everything we have ever wanted. Hug it and hold it tight for as long as you can.
And we're not even Crew SC fans. Imagine if we were. It'd probably look a little something like this.
Bless you, MLS. Bless you, Crew SC. And more than anything, bless your beautiful bald head, Federico Higuain.