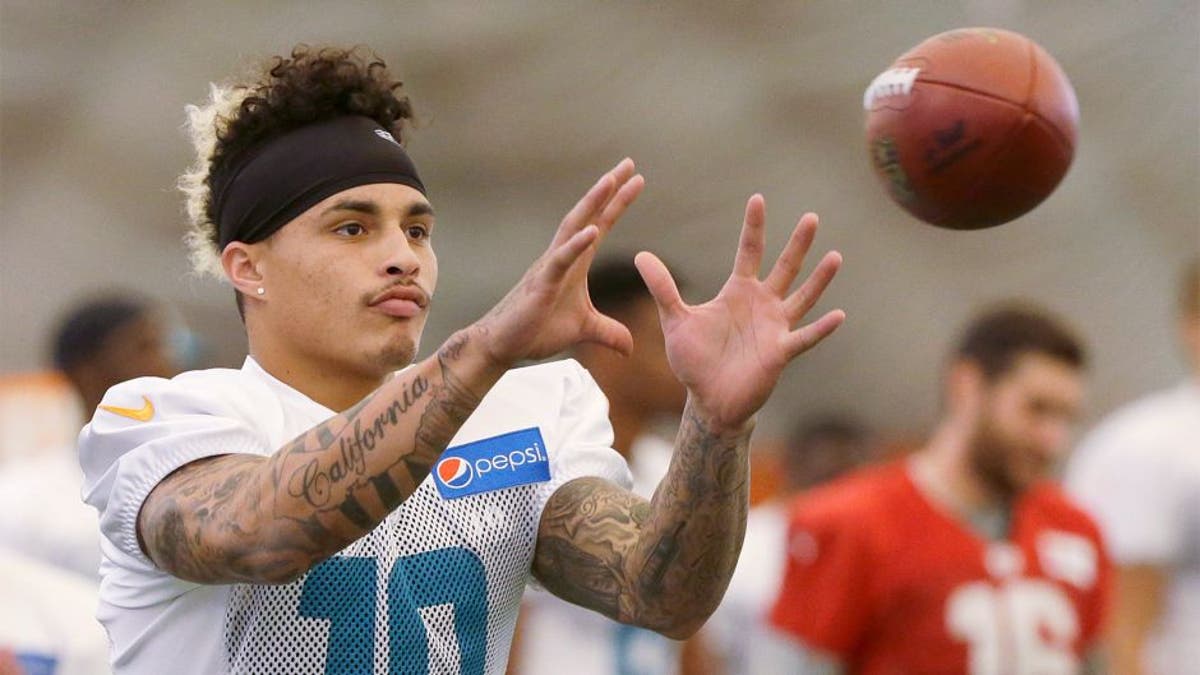 No team underwent bigger changes at wide receiver this offseason than the Miami Dolphins. Mike Wallace, Brian Hartline, and Brandon Gibson are all out, while Kenny Stills, Greg Jennings, and DeVante Parker are in.
The Dolphins traded linebacker Dannell Ellerbe and a third-round pick to the Saints for Stills in March, but have yet to see much of their new receiver on the field this training camp. That changed on Monday when Stills returned to practice after missing time with a calf injury. Needless to say, his presence on the field was felt.
"I thought he looked good," head coach Joe Philbin said to James Walker of ESPN. "Obviously, he's been working hard doing what he's capable of doing. But it's good to get him out here working on the route concepts and the timing with receivers and quarterbacks. It's good to have him."
According to Walker, Stills caught a deep ball of 35-plus yards and had "at least three other receptions for first downs." Those are the types of plays the Dolphins are looking for from their new wide receiver.
Even while he's been sidelined, Stills has been working hard to stay focused and ready.
"I've done a really good job with the film study and keeping notes," Stills said. "Yeah, I'm behind in a few things. But I feel like I've got experience. I played before, so I'm going to hop back in there and try to make some plays."
The Dolphins' second preseason game is against the Carolina Panthers on Saturday, a game in which Stills hopes to play in. This week's practices will tell whether or not that happens.
(h/t ESPN)