Stewart-Haas spokesman updates Danica's sponsor, contract situation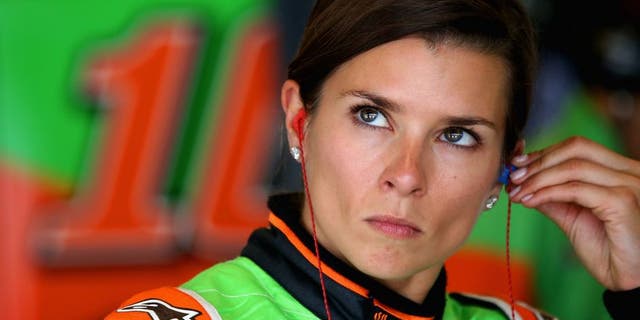 Since it was announced in late April that longtime Danica Patrick primary sponsor GoDaddy wouldn't return to Stewart-Haas Racing in 2016, the status of the organization's search for a replacement sponsor has been mostly quiet.
Patrick, who was already in a contract year with SHR before GoDaddy made its intentions known, has said she hoped to be back in her familiar No. 10 Chevy next year, although nothing has been assured.
On Tuesday, SHR spokesman Mike Arning said in an email to FOXSports.com that the organization is moving toward re-signing Patrick and securing a new primary sponsor for her car in the 2016 season.
Patrick, who joined SHR as a Sprint Cup Series rookie in 2013, is one of four drivers on SHR's current roster that also consists of team co-owner Tony Stewart, reigning Sprint Cup Series champion Kevin Harvick and Kurt Busch.

"Re-signing Danica Patrick remains a priority for Stewart-Haas Racing, and we're confident an agreement will be formalized soon," Arning wrote in his email to FOXSports.com. "Discussions regarding sponsorship for Danica and the No. 10 team are progressing nicely. Our timetable to have her contract and sponsorship in place by the end of the summer is certainly attainable."
In a little more than two-and-a-half seasons with Stewart-Haas, Patrick has six top-10 finishes, including a career-best finish of sixth recorded at Atlanta Motor Speedway on Aug. 31, 2014.