Steve Spurrier admits the team he left Will Muschamp is 'not loaded'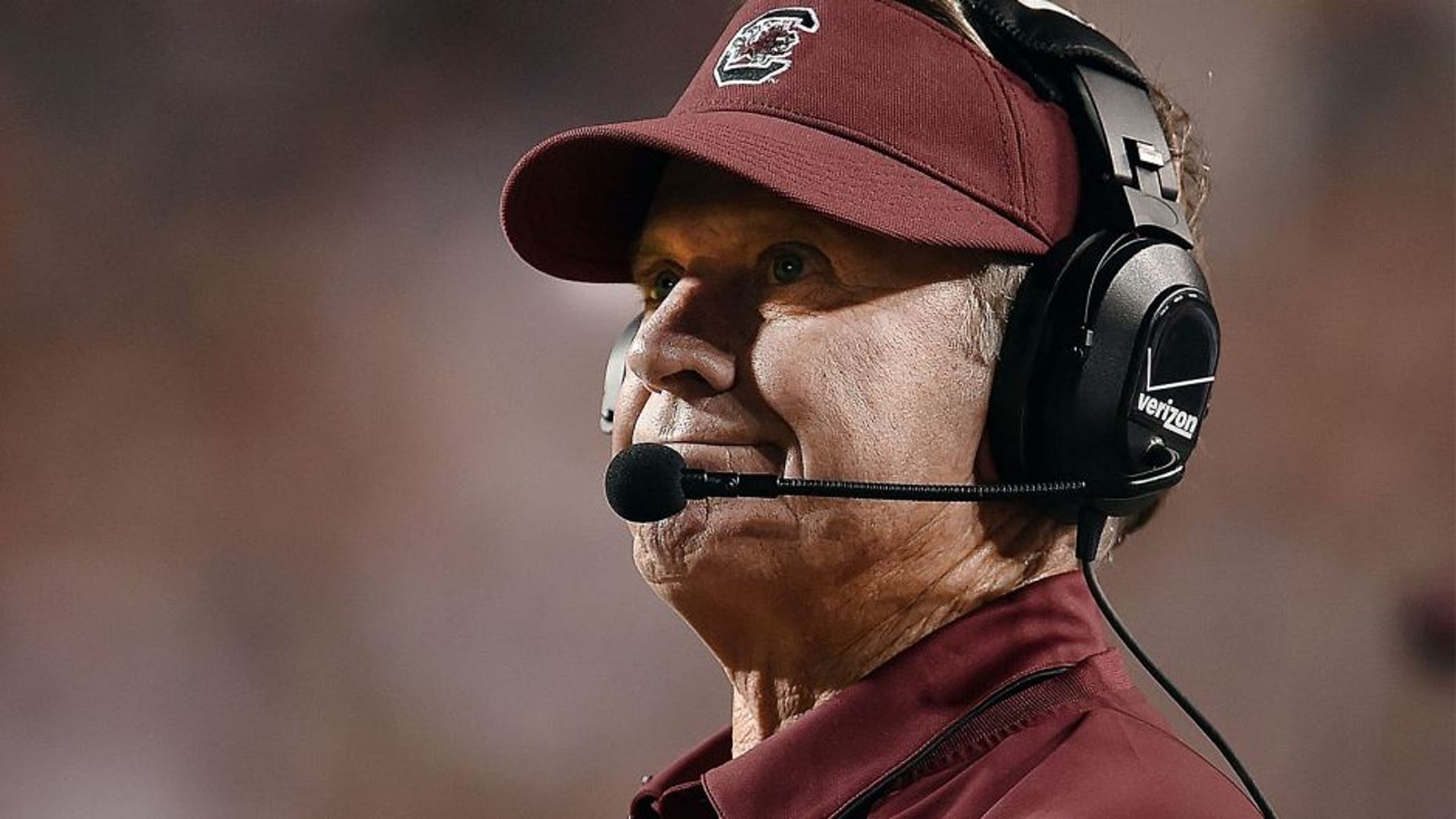 Although Steve Spurrier is a college football icon, a man who won a National Championship at Florida and followed it up by taking South Carolina to unprecedented heights, things didn't exactly end the way any of us expected for him. The Ol' Ball Coach left just six games into last season with a 2-4 record, before the Gamecocks limped to a 3-9 finish overall under interim coach Shawn Elliott.
Since then Will Muschamp has taken over, but like any rebuilding job, the new coach is going to need time to get things fixed in Columbia.
That's not my opinion. It's actually Spurrier's.
Just days before Spurrier is set to receive an award from (of all places) the University of Tennessee, Spurrier appeared on Nashville radio station 104.5 The Zone on Thursday, and was blunt with his assessment of the team he left Muschamp.
"I think he and his staff have done everything right so far," Spurrier said. "They're busting their tails to put a good team out there. I told Will this is not a loaded team he stepped into.
"But he knows that. He's recruited well thus far. They're really hustling."
That's some incredible candor from Spurrier, and honestly it didn't end there.
When asked whether he missed football, well, he made another surprising admission -- that he probably should have stepped aside a year ago.
"Mentally when you're a coach, you know you're not going to do it forever," Spurrier said. "We've all got an expiration date; I missed mine by about a half a year. We thought we had a good team, I thought we had a good bunch of players ready to go and I was wrong. I thought our defense had improved; we signed some junior college kids, and we were still bottom of the conference in about all the categories two years in a row.
"I was just doing a lousy job, it was time for me to get out. Probably should have got out the year before after the bowl win against Miami."
Again, a somewhat surprising admission, especially for a coach who was --- for most of his career --- as successful as Spurrier was.
At the same time, let's credit the Ol' Ball Coach for this: Whether he's talking about a big rival, or his own actual coaching abilities, he's never afraid to tell it like it is.