Steve Smith Sr. blames himself for dropping potential game-winning TD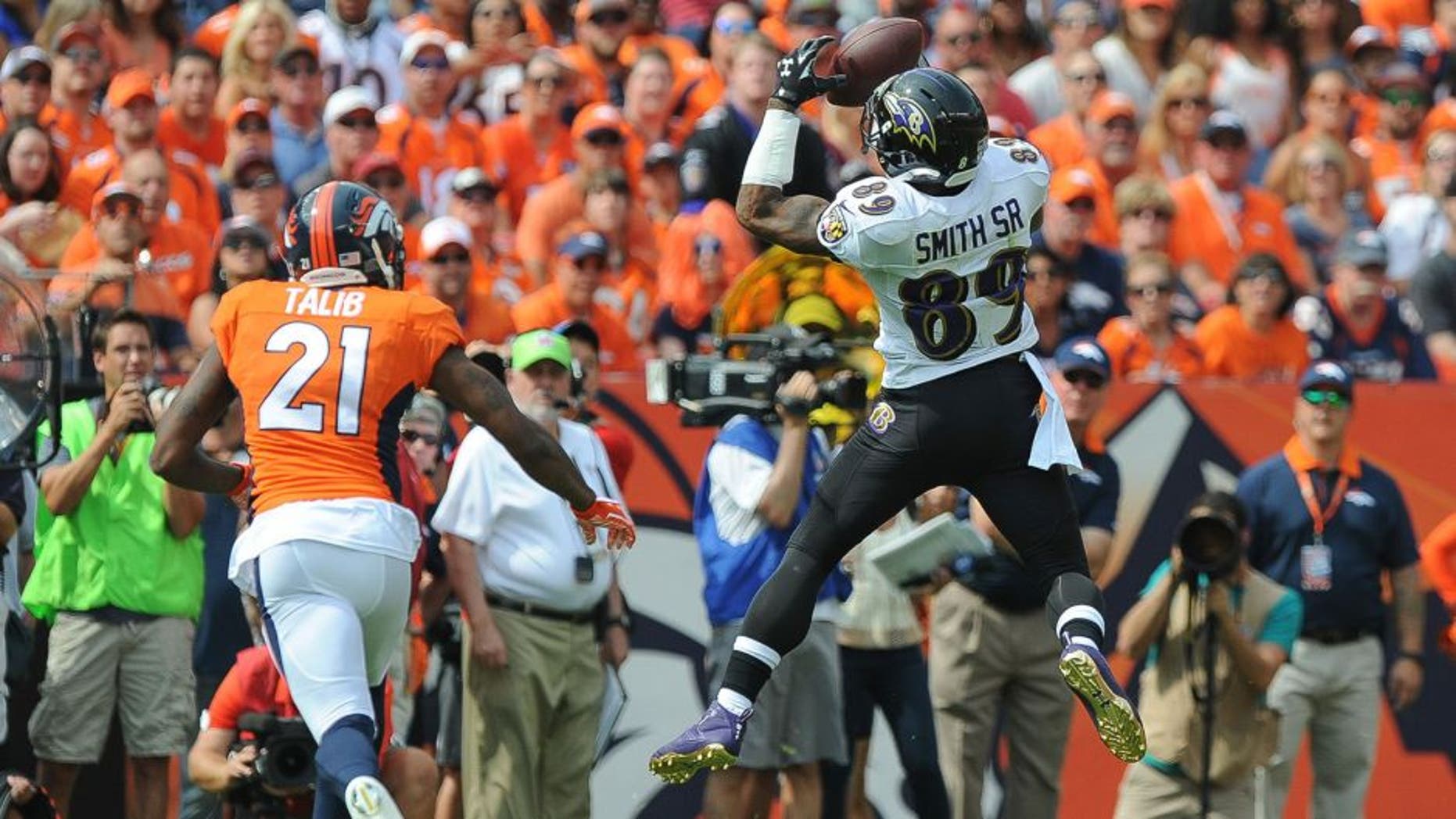 One catch changes everything. That's what Ravens receiver Steve Smith Sr. had to say after his team's 19-13 loss in Denver on Sunday.
Smith could have put the Ravens ahead if he came down with a floater at the goal line from Joe Flacco with under a minute remaining. It would have been a tough catch as defender Bradley Roby threw up his hands at the last second and even appeared to get a piece of the ball, but Smith said the ball wasn't tipped. Deflected or now, Smith believes he should've had it.
"I'm a No. 1 receiver and that's a No. 1 play, and I've got to make that," Smith said via the team's official website. "Ultimately, the way I feel is that's on me. That falls on my hands. I have to be better.
Flacco was intercepted in the end zone on the very next play on a pass intended for tight end Crockett Gillmore. Smith believes it never should've come down to that.
"I make that play in the corner of the end zone and we're talking about something totally different," Smith said.
While you can never count out Peyton Manning even with about 30 seconds on the clock, the way the Ravens defense was playing, Smith is probably right.
h/t: Baltimore Ravens