Steve Kerr had an awesomely sarcastic response to claims that past teams could beat Warriors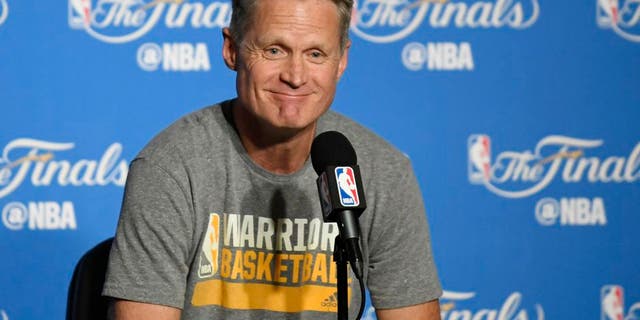 The Warriors are on the verge of finishing this NBA Playoffs16-0 and entering the discussion for best team in postseason history. Still, some former legends believe that their past teams were better.
Magic Johnson (1980s Lakers), Julius Erving (1983 Sixers) and Rasheed Wallace (2004 Pistons) all have recently said they think their teams could have taken down the 2017 Golden State Warriors.
Ahead ofFriday's Game 4 in Cleveland, Warriors head coach Steve Kerr gave an excellent(and very sarcastic) response to thoseclaims.
Theyre all right, Kerr said at Fridays shootaround, via NBA.com.They would all kill us. The game gets worse as time goes on. Players are less talented than they used to be. The guys in the '50s wouldve destroyed everybody. Its weird how human evolution goes in reverse in sports. Players get weaker, smaller, less skilled. I dont know. I cant explain it."
Don't hold back, Steve. Get 'em.
Kerr certainly knows a thing or two about being part of a legendary team. The former point guard won three rings on the back end ofMichael Jordan's six championships with the Bulls in the 1990s. (He also added two more titlesas a member of the San Antonio Spurs.)
If Kerr wants to get sassy on everyone about these pointless debates, it seems it's fair for him to do so.