Steve Alford takes over UCLA basketball program built by fellow Hoosier Wooden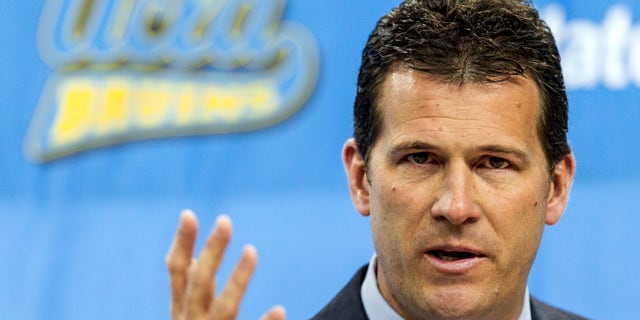 LOS ANGELES – Steve Alford calls his new job as UCLA basketball coach "a challenge."
Alford walked into Pauley Pavilion for the first time since the 1984 Summer Olympics and took his place under the 11 national championship banners Monday.
He says that he doesn't think he'll change who he's been for the first 22 years of his coaching career now that he's in charge of the storied program that fellow Hoosier John Wooden built.
He calls his new job "a great, humbling, honorable position." He hopes he understands the challenge of coaching a program that owns a record 11 national championships and whose fans have high expectations for more.
Alford's introduction on the floor of Nell and John Wooden Court was greeted by applause from a small audience. It wasn't open to the public.