Stephen 'Wonderboy' Thompson undergoes knee surgery, wants top 5 opponent next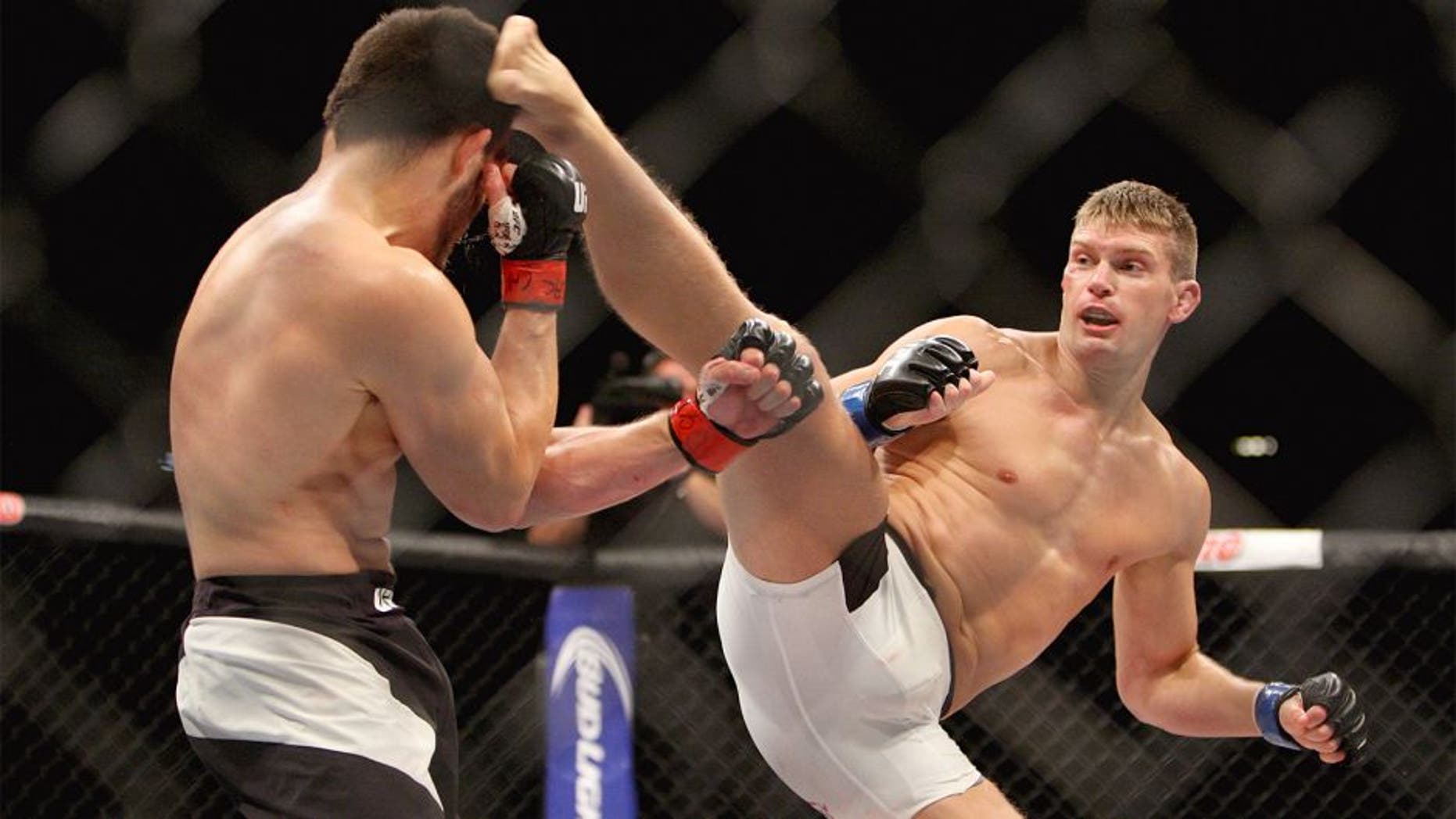 Stephen "Wonderboy" Thompson is on the mend after having knee surgery recently, and he's looking for a top-five matchup for his next fight.
Thompson defeated UFC veteran Jake Ellenberger with a spectacular spinning-heel kick knockout at "The Ultimate Fighter" finale back in July, but as a result of the move he was forced into surgery.
According to Thompson's father Ray via "UFC Tonight", the second spin kick that his son landed bruised his right heel to the point where he was limping so badly that he suffered a meniscus tear in his left knee.
As a result, Thompson ended up going under the doctor's knife to repair damage to the meniscus as well as having his knee scoped.
As for the right leg, Thompson also suffered through some tendinitis in his right Achilles tendon as a result of the heel kick landed.
The good news is after surgery on Sept. 4, Thompson is going through physical therapy and should be ready to go again as early as December or January if the UFC needs him to step in and replace any welterweights in upcoming fights if injury strikes.
If not, Thompson will bide his time and hopefully earn a matchup against a top-five opponent in 2016.
Thompson is currently riding a five fight win streak in the UFC while also cracking the top 10 for the first time in his career.