Stephen Tulloch shows pure class in humble goodbye letter to the Detroit Lions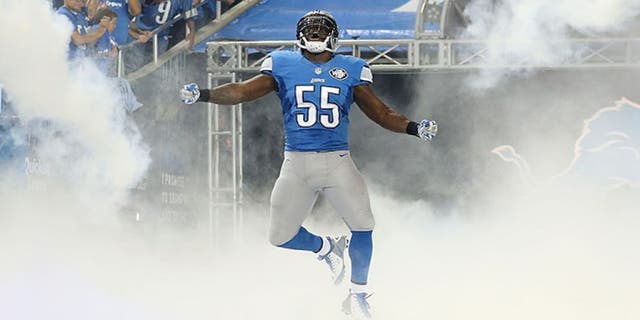 After five seasons with the Lions, Stephen Tulloch's time in Detroit is coming to an end.
The team reportedly informed the linebacker that it will release him when the new league year begins in March, and instead of being upset or angry, Tulloch took the news as well as anyone could possibly take it.
Tulloch wrote a humble goodbye letter to the Lions and Detroit on social media, thanking both the organization and community for how much they added to his life over the last five years, while also making it clear he does intend for this to be the end of his football career (Tulloch is 31).
Here is Tulloch's note with the text below it. Nice way to end a productive tenure in Detroit.
"What a journey it's been Detroit! Five years of some of the greatest memories of my career. I can't put into words how grateful I am to have played for such a great organization. I want thank the Ford family the front office the strength coaches, trainers, equipment staff and everybody in between for everything you have done for me over the years. Last but not least I want to thank the community of Detroit for being behind me and my foundation over the years in making a difference in many lives. Such as life there is constant change. But change that I'm looking forward to. As one chapter closes in my career another one opens up.#Detroit #MuchLoveAndRespect #Operation55"