Stephen Jones provides insight on what it's like to negotiate with Dez Bryant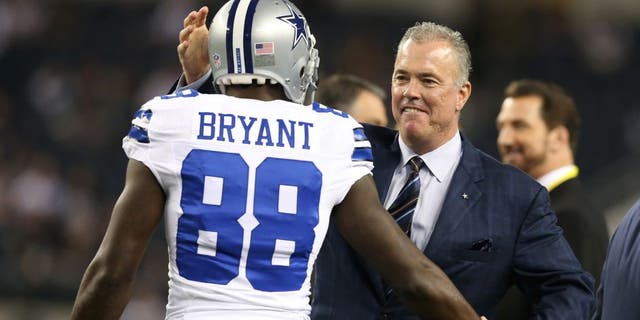 NEWYou can now listen to Fox News articles!
The contract negotiations between the Dallas Cowboys and Dez Bryant were a highly publicized item this offseason. Bryant and the Cowboys' organization were not afraid to speak their mind at any point. In the end, they wanted the exact same thing--a long-term deal.
In order to get to that point, it took a lot of back and forth between Bryant's camp and the Cowboys' ownership. Cowboys VP Stephen Jones played a major role in the negotiation process, and he talked about what it was like to negotiate with Bryant.
"He's emotional about it, he's animated and he's very verbal," Jones said, per the Dallas Morning News. "He wanted to have a long term contract."
This probably doesn't surprise many Cowboys fans. Bryant is a a very emotional and animated player on the field. If your a cornerback and he beats you, he'll be sure to let you know about it. In the past, when the offense hasn't gotten him the ball, he was not afraid to let the quarterback and/or coaches know that something wasn't right.
After a process that lasted several months, Bryant agreed to a five-year, $70 million pact on July 15th. Jones revealed that it was no coincidence that the deal got done on the same day as the deadline to sign franchise players to a long-term deal.
"I'm a big believer that deadlines do push things to get done," Jones said.
Bryant worked hard to get the deal he wanted, and in the end, all sides came out on top. With quarterback Tony Romo set to enter training camp with no practice restrictions, the duo could reach career highs in 2015 with another year in this offensive scheme under their belt.
(h/t Dallas Morning News)