Stephen Curry to remain with Under Armour until 2024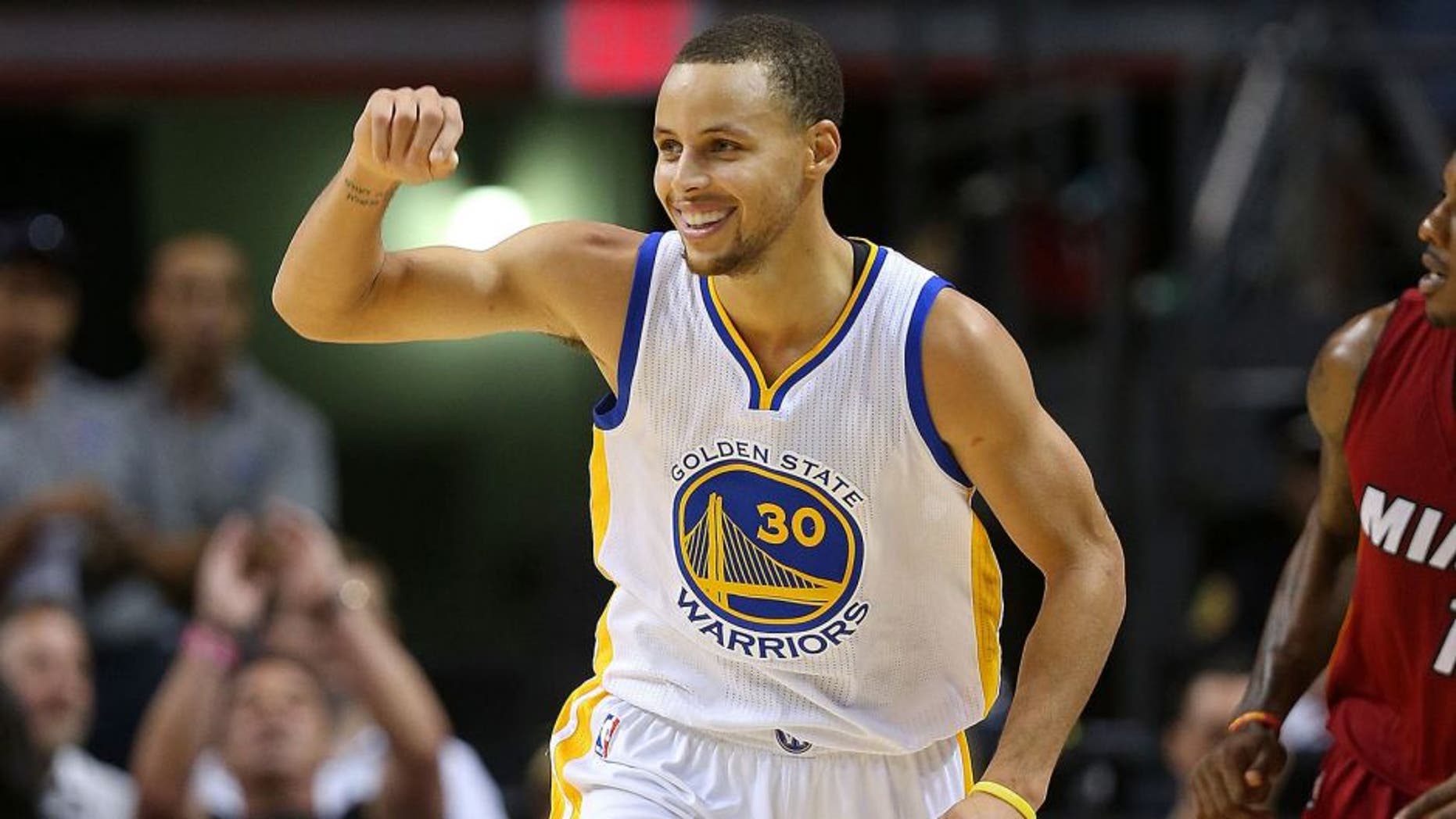 Golden State Warriors superstar Stephen Curry announced that he has re-signed with Under Armour through the 2024 season on Wednesday at the company's annual investor day.
While terms of the deal were not disclosed, Under Armour did say Curry's new deal includes ownership in the company, which just hit its all-time stock price, according to ESPN.com.
"Stephen is a once-in-a-generation talent and has unprecedented influence on the game of basketball," said Adam Peake, the company's executive vice president of global marketing. "His work ethic, uncompromising self-belief, and commitment to the community are characteristics that make Stephen the perfect partner to ignite the growth of Under Armour in the sport of basketball and around the world. We are extremely proud to call Stephen family, and we are excited to write the next chapter of our shared story."
Curry wasn't originally supposed to be with Under Armour. He entered the league as a Nike athlete, but after Under Armour offered him a contract just under $4 million per season, and Nike refused to match, Curry signed with the company in 2013. Since then, Curry's star has taken off, winning the 2014-15 MVP and NBA championship, and also leading all players in 2015 All-Star Game voting.
"Under Armour has felt like family since day one," Curry said. "In the first two years of our partnership, we accomplished so much both on and off the court, and I'm looking forward to being part of the brand's story for the rest of my playing career and beyond."
(h/t ESPN.com)