Steph vs. Kyrie: Which PG wowed with the better shake-n-bake?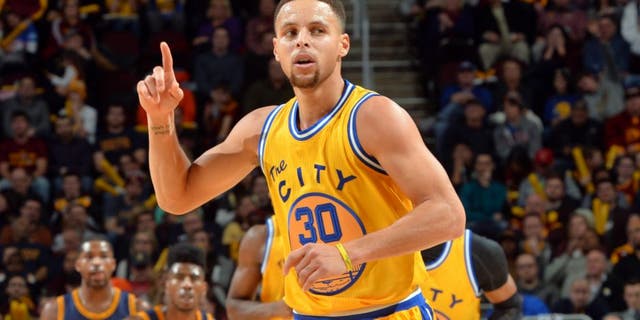 NEWYou can now listen to Fox News articles!
This is indeed a golden age for point guards in the NBA, and few, if any, are more skilled at toying with opponents by handling the basketball like a yo-yo than the Golden State Warriors' Stephen Curry and the Cleveland Cavaliers' Kyrie Irving.
Both demonstrated their unique skills to put defenders on ice skates during games on Monday. Irving made veteran Minnesota Timberwolves forward Tayshaun Prince likely contemplate retirement with a nasty behind-the-back, crossover, step-back 3-pointer.
A bit later in the evening, Curry made arguably the league's best defender, the Spurs' Kawhi Leonard, look like someone had spiked his Gatorade bottle. A Curry fake without the ball spun Leonard around and forced his hand to the ground to keep from falling. Open behind he arc, Curry got the ball, dribbled forward, stepped back -- leaving Leonard hopping in all directions -- and buried the long jumper.
You've seen both plays. Now it's time vote: