Steph Curry to Oracle Arena crowd: 'We're not going home'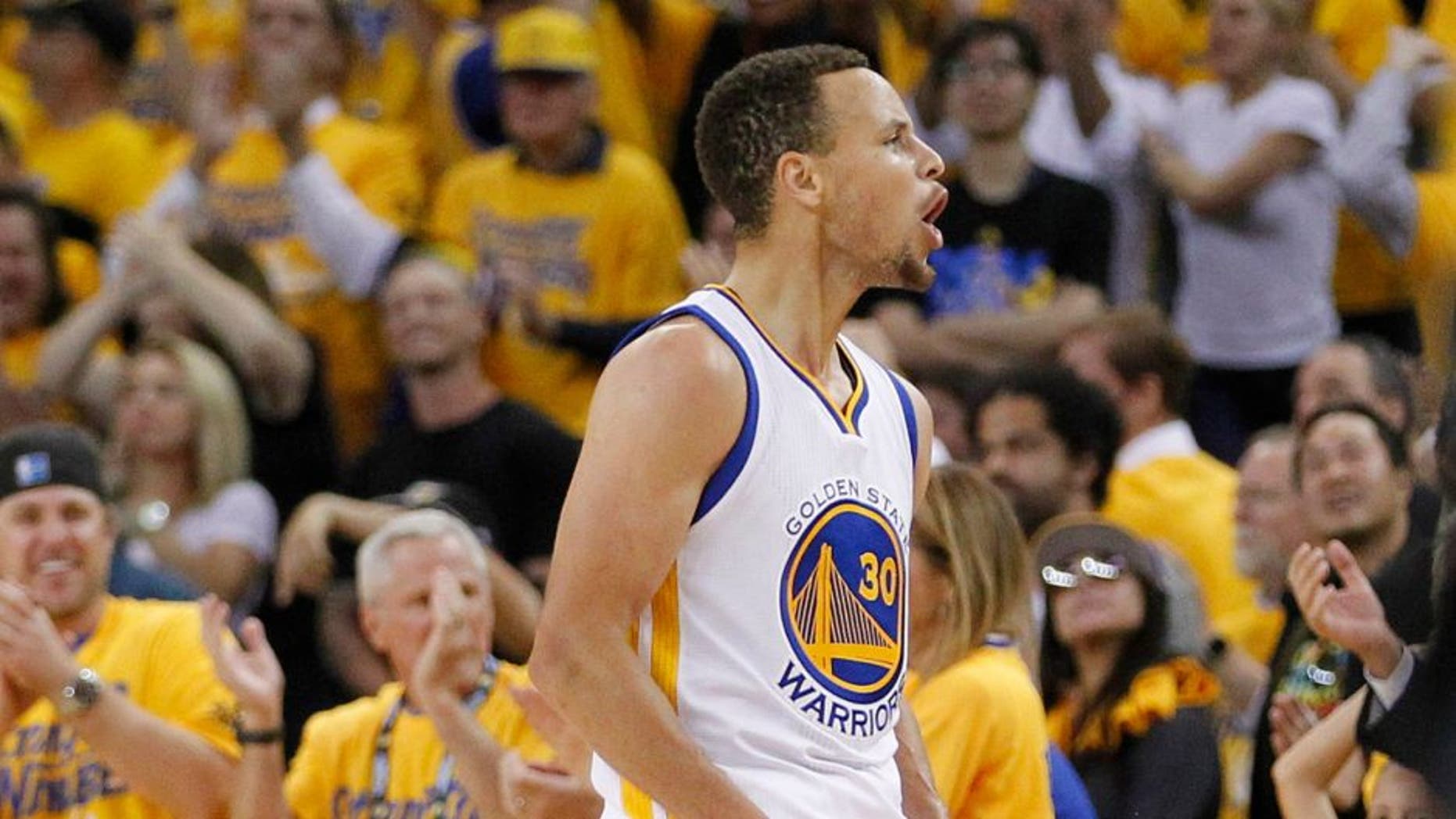 It wasn't the prettiest or the most reassuring victory, but the Golden State Warriors got the job done in a must-win Game 5, eking out a 120-111 win over the Oklahoma City Thunder to keep their championship hopes alive.
There were a slew of reasons why the Warriors won -- they were playing at home, they finally held their own in the paint, they forced Kevin Durant and Russell Westbrook into poor shooting performances (a combined 23-of-59 shooting), among other things -- but the deciding factor was undoubtedly the clutch play of Stephen Curry.
Curry (31 points, 7 rebounds, 6 assists, 5 steals) still wasn't his typical MVP self in Game 5 of the Western Conference Finals -- don't let the numbers fool you, he's clearly not 100 percent -- but there were glimpses of the play he flashed against the Portland Trail Blazers last round and in the Warriors' Game 2 win of this series.
With the Thunder rallying late, Curry sealed the game by stripping Durant on a drive and then on the ensuing possession gliding in between Steven Adams and Serge Ibaka for a scooping lay-up to extend the Warriors' lead to 10 with just over a minute remaining.
Consumed with emotion, Curry marched to half-court and turned to face the courtside fans. He began yelling and waving his arms to hype up the Oracle Arena faithful, screaming, "We ain't going home":
Afterward, Curry jokingly apologized for his poor grammar in the heat of the moment:
Nonetheless, the celebration -- while coming from a well-deserved place -- was a bit premature.
The Warriors won, but the Thunder made things interesting down the stretch, and were a Kevin Durant missed 3-pointer away from being down three points with 35 seconds remaining. Curry would've been ripped for his behavior had the Warriors collapsed.
But Durant missed, meaning Curry made the game-sealing play, and regained the confidence and swagger that the Warriors had been blatantly missing after being shellacked twice in OKC.
Game 6 is Saturday in Oklahoma City. Curry is going to want to go home after this tilt, but only for the right reasons.