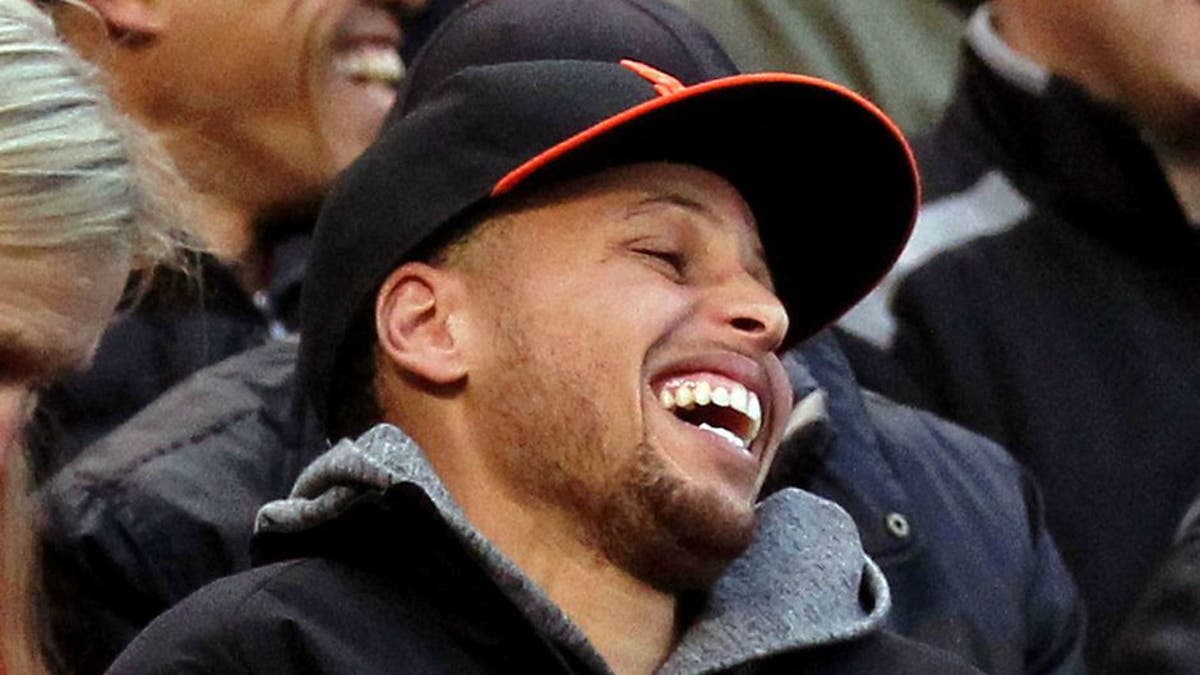 Steph Curry and the Golden State Warriors will begin their second-round playoff series against the Utah Jazz tonight, but the subject of the off-days in the series has become a topic of discussion.
When asked how he planned to spend his time when he wasnt on the court, two-time NBA MVP Steph Curry seemingly trolled fellow Bay Area superstar Madison Bumgarner:
The San Francisco Giants ace, of course, suffered a serious shoulder injury that will sideline him until after the All-Star break when he wrecked while riding a dirt bike on an off-day in Colorado a couple of weeks ago.
Its doubtful there was any malice behind Currys comments, as he has been known to catch a Giants game or two:
In any case, Warriors fans can take comfort in the fact that Curry is playing it safe off the court.