Steph Curry questionable vs. Hawks on Tuesday after tweaking ankle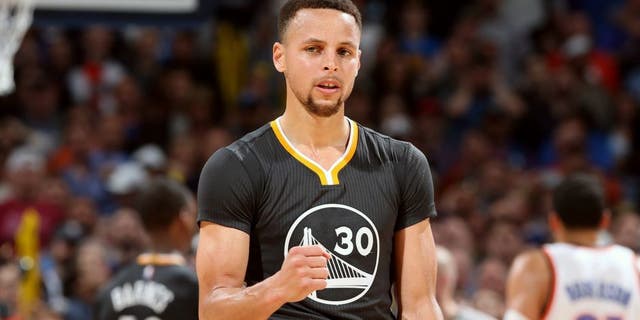 Stephen Curry shook off a second-quarter ankle injury to come back and lead the Golden State Warriors to an overtime win against the Oklahoma City Thunder on Saturday night.
He even sealed that game with what might be the shot of the year.
But that same ankle might keep him out against the Atlanta Hawks tonight. He missed practice on Monday and is officially listed as questionable.
The Hawks surely hope he sits out, given the week the reigning MVP just had.
Curry has scored more than 40 points in each of his past three games, including a 51-point outburst against the Orlando Magic (with 10 3-pointers) and his 46-point masterpiece (with an NBA record-tying 12 3-pointers) against the Thunder.
He started the run with a 42-point performance in a win over the Miami Heat.
The last game before that stretch? It was against the Hawks, who held Curry to a mere 36 points in a 10-point loss to the Warriors.
Of course, resting Curry for the rematch against the Hawks might make sense for the Warriors (53-5). They take on the Thunder again Thursday night, when they'll probably be going for their 44th straight home win -- which would tie a record set by Michael Jordan's Chicago Bulls in the 1990s.
Some information from STATS Inc was used in this report.