Steph Curry hits halfcourt buzzer-beater, then he really puts on a show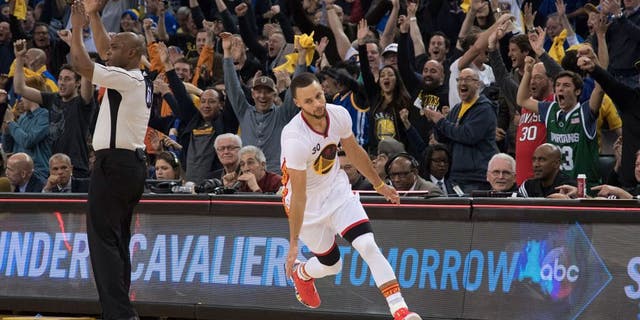 NEWYou can now listen to Fox News articles!
The Clippers are missing Chris Paul, trying to keep pace with the elite teams in the West and perhaps going through an identity crisis amid Carmelo Anthony trade rumors.
On top of all that, they had to play at Golden State on Saturday night, and then Steph Curry did this to them to end the first half:
That's just soul-crushing. Can we please see it again, in slo-mo?
It was Curry's fourth three of the half and gave him 18 points. Then he put on a show in the third quarter, scoring 25 points and hitting five more threes to outscore the Clippers all by himself.
Maybe the best part: Curry reportedly was questionable for the game due to an injury.
Time to get Phil on the phone and make that Melo deal happen, Clippers. We'd say get someone who can guard Steph, but, well ... yeah.