Steelers WR Bryant has surgery for elbow infection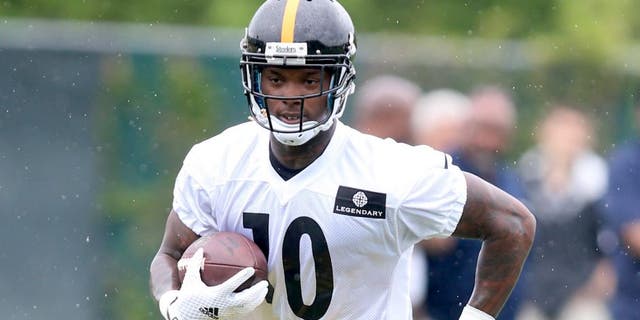 Steelers receiver Martavis Bryant will likely miss next Sunday's Hall of Fame game against the Vikings after undergoing surgery Sunday for an infection in his elbow.
The procedure was deemed as minor and head coach Mike Tomlin said he doesn't expect Bryant to miss much time.
"He should be back to us sooner rather than later," Tomlin said via ESPN.com. "But it will be a couple of days. Making sure that's behind him. ... He had a bump or something on his elbow and it kind of graduated to [surgery]. We just exercised a little caution and got it removed."
Bryant is poised for a big season after catching eight touchdown passes in 10 games his rookie season. He picked up right where he left off with several sparkling plays early in training camp.
Bryant is one of several Steelers players already dinged up. Fellow receiver Markus Wheaton (hamstring), Ryan Shazier (back), Jarvis Jones (biceps), Maurkice Pouncey (foot), and Ramon Foster (stinger) are all nursing minor injuries.
h/t: ESPN.com