Steelers' Tomlin says rookie WR Coates is improving every day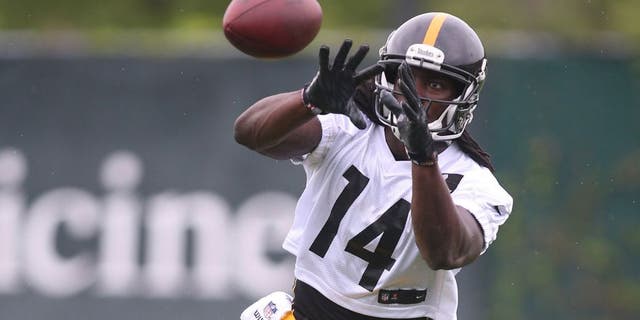 Third-round receiver Sammie Coates needs to make the most of his increased practice time if he wants to get on the field this season. So far, he is bringing it.
Coates is seeing additional reps this week with Markus Wheaton and Martavis Bryant dinged up. Viewed as a raw talent coming out of Auburn, Coates knows he has to soak up everything like a sponge.
"You just want to get better every day," Coates said via Steelers Depot. "That's the goal I take every day to practice is I get better with something new."
"He's working hard and improving every day," Tomlin said of Coates. "In that way, he's very typical, but I try to come in without any preconceived notions. I don't want to put him in a box. Maybe he advances in his growth and development faster than some recent ones, maybe he doesn't. The big thing is he comes every day with the attitude geared to working and improving."
Coates is eager to showcase what he's learned so far in Sunday night's Hall of Fame game against the Vikings. With Bryant unlikely to play, Coates may have more reps coming his way, but he still has a long way to go before making the same kind of impact Bryant made last year in his rookie season.
h/t: Steelers Depot