Steelers' Roethlisberger feared the worst with knee injury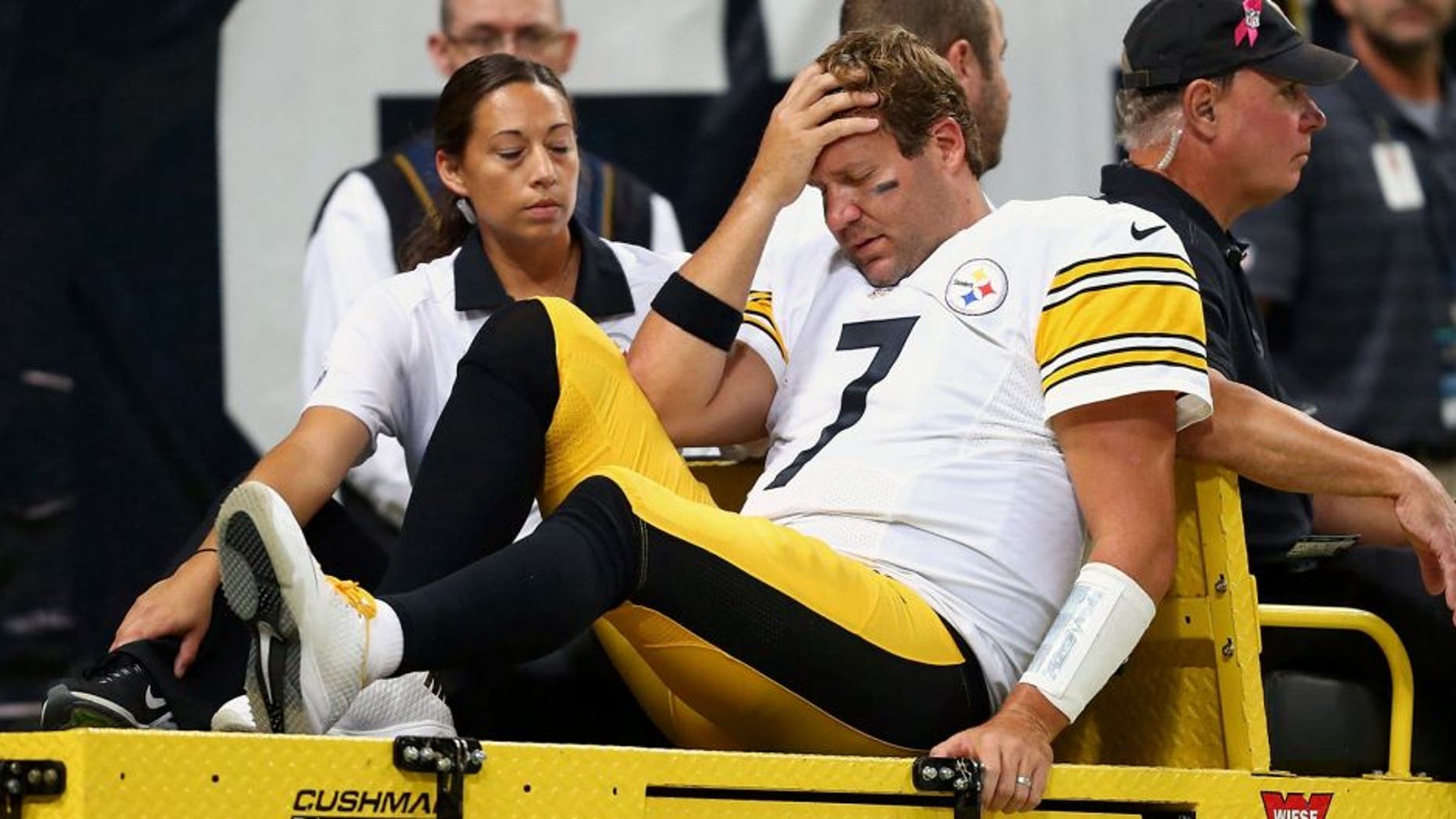 When Ben Roethlisberger was riding off the field at the Edward Jones Dome on a cart on Sunday, visions of missing the rest of the season were entering his mind. Once it was determined that his knee injury wasn't season-ending, Roethlisberger breathed a big sigh of relief along with the rest of Steelers Nation.
"You're always scared that it's season-ending ACL surgery and things like that," Roethlisberger said via Gerry Dulac of the Pittsburgh Post-Gazette. "You still have that little bit of nerves until you get that MRI."
Roethlisberger said his knee is still in a lot of pain from the bone bruise he suffered in addition to the sprained MCL, which creates issues with stability. Roethlisberger said that while his pain threshold is high, the bone bruise is "pretty painful."
"Initially, my knee, my leg, everything hurt," Roethlisberger said. "Eventually, my knee started to feel better, but as I was going off the field I told the doc I feel like my leg is broke. It felt really bad.
"What they concluded was that was the two bones smacking together that caused the bone bruise. That's what I felt initially."
Roethlisberger said there is no way to put a timetable on his return. While most reports have estimated a 4-to-6 week recovery, he says his knee will be evaluated on a weekly basis. As for the hit itself, Roethlisberger doesn't believe Rams safety Mark Barron had any ill intentions, but a penalty may have been warranted.
"I don't think it was a dirty hit, I don't think he was trying to take me out," Roethlisberger said. "But according to the rules, it was a low hit, so maybe it should have been flagged. But I don't think he did anything to intentionally hurt me."