Steelers' Ramon Foster alleges Burfict wasn't the only spitter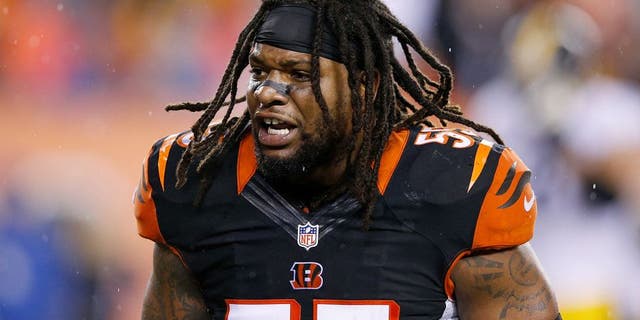 The fallout from last Saturday's emotional clash between the Steelers and Bengals continues.
One day after Steelers guard David DeCastro alleged that Vontaze Burfict spit on him, fellow offensive lineman Ramon Foster said the Bengals linebacker wasn't alone. Foster told 93.7 The Fan in Pittsburgh that spitting on another player is a line that should never be crossed.
Burfict was suspended for three games by the NFL on Monday for his hit on receiver Antonio Brown, the latest in a long list of offenses. No video evidence of Burfict spitting has turned up yet, but the two were involved in at least one incident when DeCastro tackled Burfict to the ground after the whistle.
Foster admitted that Saturday's game was fun to play in, but also conceded that the two teams need to tone down their acts in the future.
Listen to the full interview here: