Steelers press on after losing 3 defensive starters in victory over Panthers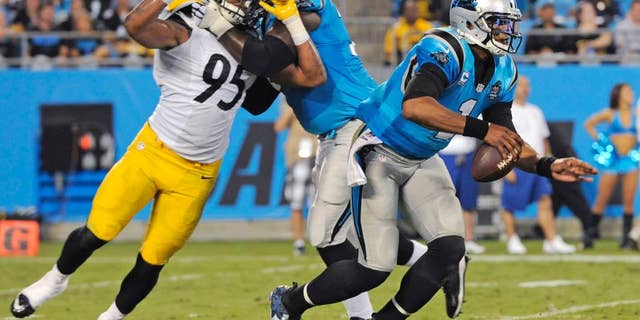 PITTSBURGH – The biggest road win in recent memory for the Pittsburgh Steelers has come at a high cost.
The Steelers lost cornerback Ike Taylor and linebackers Ryan Shazier and Jarvis Jones in a 37-19 romp over Carolina on Sunday night.
Taylor underwent surgery Monday to repair his broken right forearm. Shazier walked with crutches and a brace covering his sprained right knee, while Jones had further tests on his injured wrist.
Steelers cornerback Cortez Allen calls Taylor's injury "shocking." Taylor has missed just seven games in 12 seasons but is out indefinitely.
Shazier and Jones' injuries aren't quite as serious, but both players are expected to be out Sunday when Pittsburgh (2-1) faces winless Tampa Bay (0-3).
___
AP NFL website: www.pro32.ap.org and AP NFL Twitter feed: http://twitter.com/AP_NFL