Steelers on verge of breakdown, Bengals on verge of breakthrough in critical showdown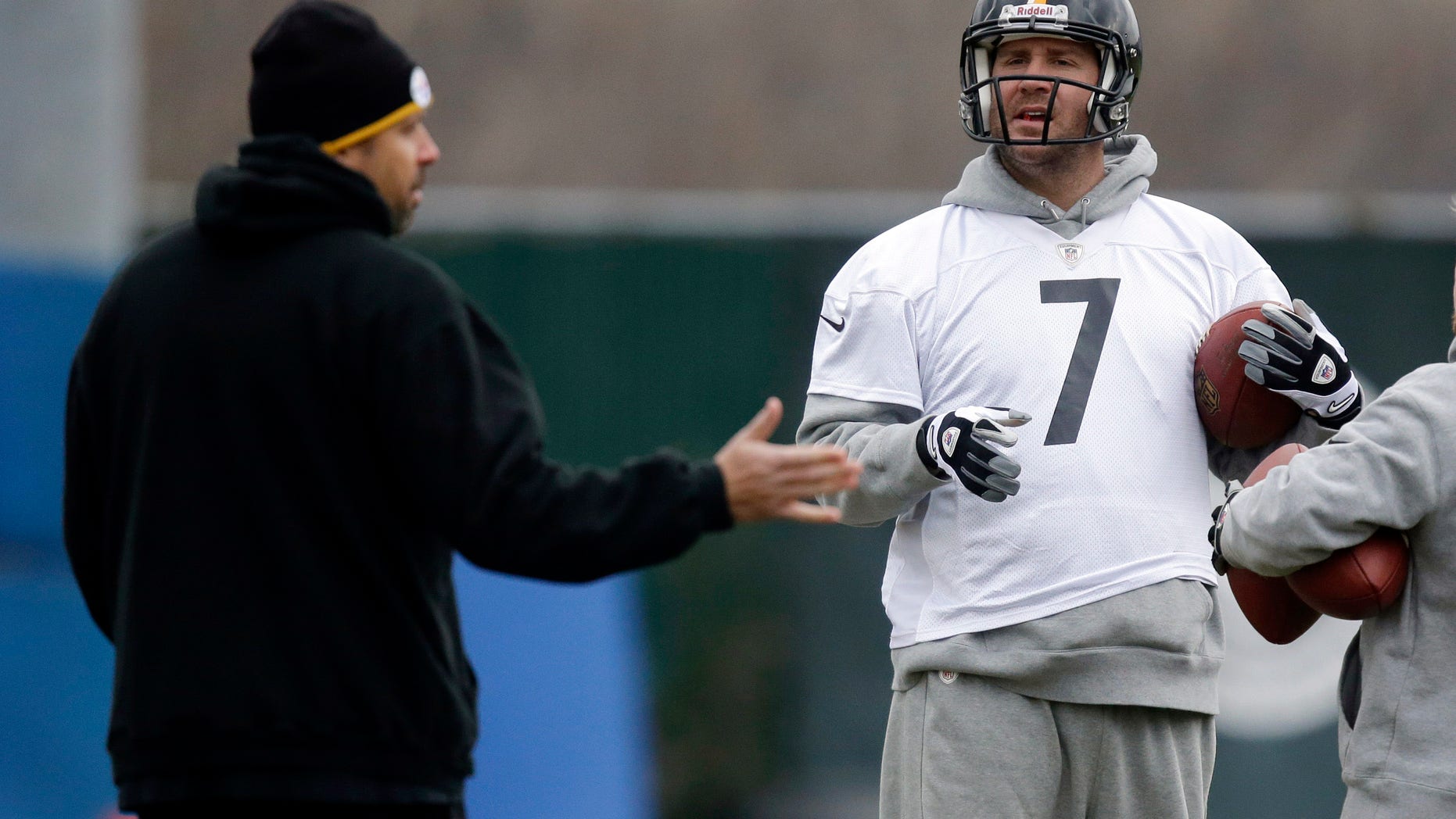 PITTSBURGH – NFL Commissioner Roger Goodell wants the league to consider expanding the playoffs.
Consider the Pittsburgh Steelers and Cincinnati Bengals a litmus test.
The official postseason doesn't start for another two weeks, but the AFC North rivals are getting an early start on Sunday in what amounts to an elimination game. The Steelers (7-7) need two wins to play into January while the Bengals (8-6) need at least one more victory to assure themselves a rare second straight playoff berth.
Cincinnati hasn't made consecutive postseason appearances since 1981-82, or before all but five players on the current roster were even born.
"We can't control the past," wide receiver A.J. Green said.
Maybe, but the Bengals control the present. They've won five out of six — the only loss coming on a last-second field goal loss to Dallas — and can still capture the AFC North title with victories over the Steelers and Ravens and a little help.
Heady territory for a franchise that has spent most of the last two decades serving as both a national punching bag for its two main rivals, though the Bengals are downplaying the chance to make a statement against teams considered part of the NFL's elite.
"It's not as much about Pittsburgh as it is about us," left tackle Andrew Whitworth said. "We've got an opportunity to go to the playoffs."
Amazingly, the Steelers do too, despite their second-worst stretch in coach Mike Tomlin's six years on the job. Pittsburgh has dropped four of five, including baffling losses to Cleveland and San Diego. Quarterback Ben Roethlisberger has been nursing a sprained shoulder and the nagging perception he and offensive coordinator Todd Haley won't be exchanging Christmas cards.
Roethlisberger vented about the direction of the offense after a 27-24 overtime loss to Dallas last weekend, though he backtracked a few days later and Tomlin insisted his franchise cornerstone and his fiery coordinator are on the same page.
Maybe, but the latest dust-up offered another chapter in an increasingly long series of melodramas that have evaporated the sense of optimism following a 24-20 victory over the New York Giants on Nov. 4 that appeared to cement the notion the Steelers were back after a slow start.
Wide receiver Mike Wallace, in the midst of a contract season, was booed lustily after poor play against the Chargers, a loss running back Rashard Mendenhall didn't even bother to show up for after being made inactive. Tomlin suspended Mendenhall a game for conduct detrimental to the team, though the mercurial back hardly seemed remorseful upon his return this week.
Throw in the ongoing saga of Roethlisberger and Haley and it's no wonder things appear worse than they actually are in a place known for stability and sustained success.
"I don't know what it is this year or what we've done to make people feel like everything we've done isn't football mistakes, it's off the field mistakes when that's not the case," Wallace said. "We feel like everybody is locked in."
The Steelers don't really have a choice if they want to salvage their season. Pittsburgh has won five straight over Cincinnati — including a 24-17 win on Oct. 21 — and 10 of the last 12 meetings dating back to 2006. While cautioning they're not taking things for granted, playing and winning meaningful games in December is nothing new for the Steelers. Cincinnati, not so much.
"I think that a lot of the guys in this locker room have 'been there before' and understand this is a playoff game for us," Roethlisberger said. "It does help us."
Pittsburgh may need some help fending off a team that appears to be learning on the fly. The Bengals appeared out of it at the midway point, dropping to 3-5 after getting whipped by the Broncos on Nov. 11.
Instead of folding, however, Cincinnati has flourished behind a defense that leads the league in sacks and a new attitude in the locker room that the status quo that's dogged the franchise for decades — pockets of success surrounded by years of ineptitude — is no longer acceptable.
Coach Marvin Lewis challenged his young team to take responsibility for its actions, and the Bengals responded by not just winning games, but dominating them. Cincinnati's last five wins have come by an average of 18 points.
"If we wanted to get to where we're at right now, we had to change some things," quarterback Andy Dalton said. "So we've played a lot better since then because we had to play a lot better."
Something the Steelers haven't done much of lately. Save for a remarkable 23-20 victory in Baltimore three weeks ago behind backup quarterback Charlie Batch, Pittsburgh has been surprisingly dull the last six weeks, and the Steelers know time is running out.
Then again, wasn't it just last year the Giants were 7-7 and floundering to make the playoffs? Less than two months later, they were Super Bowl champions.
"We're upset with it but we still have a chance," Wallace said. "I like our team with our backs against the wall."
___
Follow Will Graves at www.twitter.com/WillGravesAP
___
Online: http://pro32.ap.org/poll and http://twitter.com/AP_NFL