Steelers' Martavis Bryant happily accepts Ben's challenge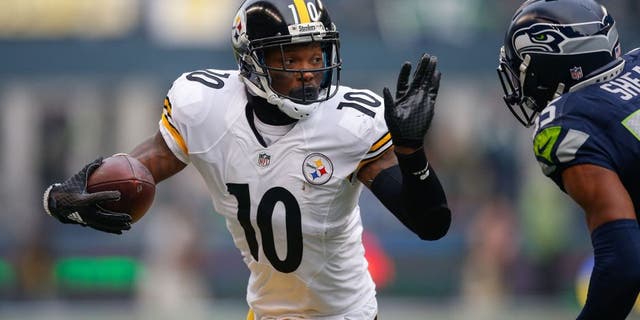 Pittsburgh Steelers receiver Martavis Bryant has no problem with being called out by his quarterback, instead calling it a wake up call.
Bryant, who has struggled the last two games with just two catches for 6 yards, said he was happy that Roethlisberger challenged him and that he would happily accept it, via Steelers.com.
Roethlisberger said Tuesday that Bryant needed to "toughen up" in the postseason after being slowed by an illness last week and then leaving Sunday's win over Cleveland in the first quarter with a neck injury. Roethlisberger, who also missed a day of practice last week with an illness, didn't shy away from his comments on Wednesday, again saying he wanted to publicly challenge his young receiver to strive for greatness.
Bryant acknowledged that the missed practiced time may have led to his subpar outings, but he plans to get "back into the swing of things," beginning Saturday night in Cincinnati. The second-year receiver finished the season with 50 receptions for 765 yards and eight touchdowns despite the late-season downturn and his season-opening four-game marijuana suspension.