Steelers' Martavis Bryant embarrassed by drug suspension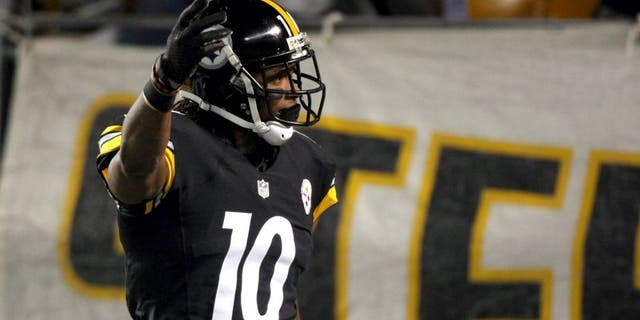 NEWYou can now listen to Fox News articles!
Steelers receiver Martavis Bryant shares the same sentiments as head coach Mike Tomlin, who said Tuesday that the second-year receiver disappointed the entire organization for his four-game drug suspension.
Bryant spoke about his suspension for the first time with reporters, saying he wanted to learn from his mistakes and move forward.
"I embarrassed myself, I embarrassed my family, I embarrassed the team and the program," Bryant said via PennLive.com. "I own up to my mistake and I just want to move forward and learn from my mistake and get better."
Bryant, who caught 26 passes for 549 yards and eight touchdowns after missing his first six games as a rookie last season, will be eligible to return Oct. 12 against San Diego. He'll meet with Tomlin on Friday to discuss a plan for his four-week layoff and also how to prevent any recurrences in the future.
h/t: PennLive.com