Steelers' Le'Veon Bell does not fumble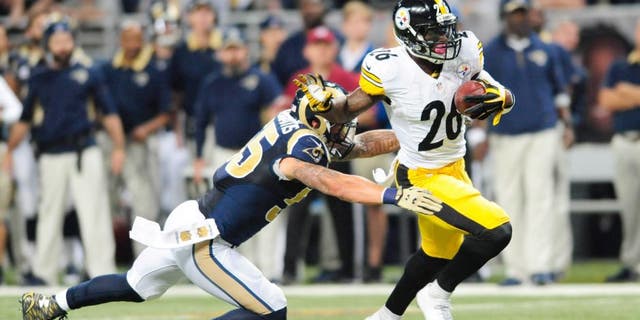 Pittsburgh Steelers running back Le'Veon Bell has already established himself as one of the best runners in the league.
Bell put up gaudy numbers on the way to an All-Pro season in 2014, but his 2015 campaign was derailed by a suspension and a season-ending knee injury in Week 8. One number that has gone largely unnoticed is his lack of turnovers. That is, until a fan tweeted this tidbit about Bell's sticky hands, which Bell seemed to enjoy noticing:
The number is eye-popping indeed. As indicated in the tweet, Bell hasn't fumbled since his rookie season, a span of 543 touches. Bell's surehandedness is even more impressive when you go back to his college days at Michigan State. According to Still Curtain, Bell fumbled just twice in 749 touches over 40 games during his three years with the Spartans.
For comparison's sake, Adrian Peterson, largely thought of as the premier running back in the game, fumbled the ball a league-high seven times on 357 touches this past season, three of which were lost.