Steelers LB coach Joey Porter gets around in a custom Lakers golf cart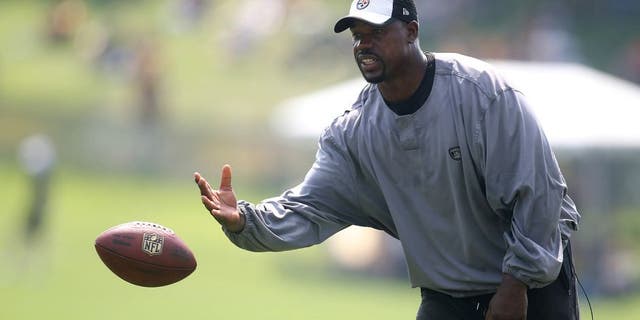 Apparently, six championships isn't enough to meet Joey Porter's criteria for a customized golf cart.
The Steelers linebackers coach is getting around in a Los Angeles Lakers-themed custom golf cart, complete with images of all the franchise's greats from Kobe Bryant to Magic Johnson. The Lakers have 16 titles under their belt, so maybe Porter will get a Steelers cart after the team wins 10 more rings.
Then again, the Steelers were already well represented this training camp with Antonio Brown's custom Rolls-Royce.
h/t: Silver Screen & Roll