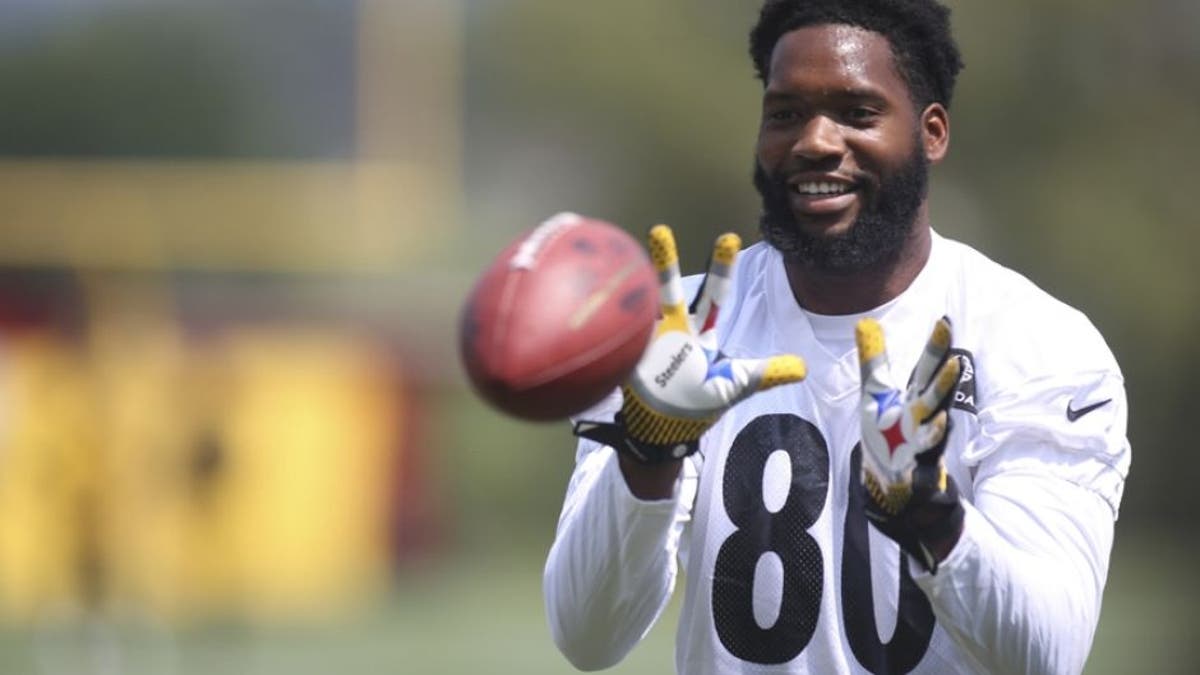 Since arriving in Pittsburgh, Steelers tight end Ladarius Green has remained an enigma. The lack of transparency on Green's status indicates that his deal was completed too hastily.
Does anybody outside of the Steelers organization really know what's going on with Ladarius Green? Do people within the organization even know?
Expectations for the Steelers offense broke through the roof this spring when Green was inked to a four year, $20 million deal. A dream blend of size and speed, Green was poised to catapult the Steelers offense into new dimensions of success.
Of course, it only seemed logical for the Steelers to pounce on the free-agent Green. He was fresh off his most consistent season in San Diego, and following the retirement of Heath Miller, a new full-time weapon at tight end was needed.
However, as time went on, Green was mysteriously missing from mini camp. Then training camp. Initially, reports said that Green was dealing with a nagging ankle injury; reports soon followed that he was suffering from concussion-related headaches.
Green hasn't suited up at all this preseason, and he won't get that chance until Halloween now. The Steelers officially placed Green on the physically-unable-to-perform (PUP) list on Tuesday, making him ineligible to play before week seven.
Reports did claim that Green never mentioned his issues with headaches prior to signing. While that certainly isn't kosher on Green's part, the Steelers still should have been aware of Green's potential symptoms.
Early in 2015, Green suffered two separate concussions within the span of two weeks. One of those concussions stemmed from this brutal hit versus the Patriots:
Green missed a handful of games last season due to both head and ankle injuries. Green made the Steelers aware of his ankle issues in March before signing, and he underwent surgery in May.
Head coach Mike Tomlin has maintained that Green's absence is due to ankle rehab.
The concussion problem is where the Green situation goes south. Did Green simply lie to the Steelers about his concussion symptoms, or was he misinformed by doctors? Either way, why didn't Pittsburgh seek additional consultation regarding the extent of Green's concussions?
It's not hard to see why Green would potentially avoid mentioning his headaches prior to signing. Ethics aside, it's still ultimately the responsibility of the Steelers to make a fully-informed choice.
Keep in mind that there's still a bright future for Green. He will have half of the season to make an impact, and we've yet to see his chemistry with Ben Roethlisberger and company. Green joining an already-loaded offense justifies optimism.
Until then, Jesse James will serve as the Steelers #1 tight end. Should he perform well, Green may not see starting snaps in 2016 -- and possibly beyond.
Next: Villanueva Responds to Kaepernick's Protest
All hope is not lost for Ladarius Green. But given the continued ambiguity of his absence, it seems the Steelers jumped the gun on signing their newest tight end.
If Green doesn't pan out in the long term, his signing will go down in infamy for years to come.