Steelers' consistency has become a point of envy for the opposition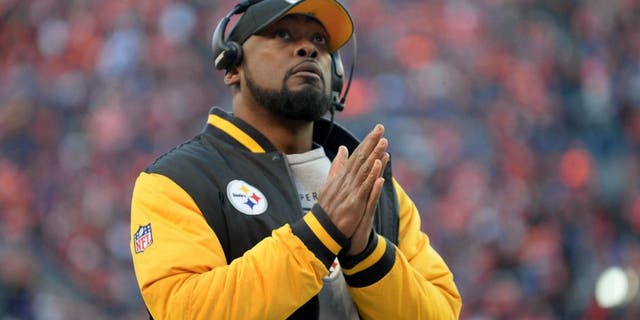 Since 1969, the Pittsburgh Steelers have had only three coaches -- a fact that isn't lost on their peers. New York Giants owner John Mara had nothing but praise for the Steelers' coaching consistency that has spanned more than four decades.
"I'm envious of them," Mara said at the NFL owners meeting, via ESPN. "They set the standard for that. That's something we all strive for."
The Steelers' success with Chuck Noll (four Super Bowl titles), Bill Cowher (one) and Mike Tomlin (one) is unmatched in the Super Bowl era. Tomlin has yet to have a losing season since he took over for Cowher in 2007.
But Steelers owner Art Rooney II is quick to point out that the team has had the good fortune of being in a position to pick those three coaches.
"We are fortunate to have three good men available to come be our head coach," Rooney said. "We've tried to support all three of them when they became our coach. Obviously Coach Noll put in place a foundation that we still build on today. Coach Cowher and Coach Tomlin have tried to build on that, and it's been successful. I don't like to criticize other people's way of doing things, but we do feel there's value in stability and continuity, and so that's worked for us."
Mara, on the other hand, is preparing Ben McAdoo for his first season as Giants head coach. McAdoo takes over for Tom Coughlin, who lasted 12 years in New York – an eternity in this day and age in the NFL -- and won two Super Bowls.
"It's having the patience to stay with them when things aren't going so well, and also to have an organization that produces talent that allows (those coaches) to win," Mara said.