Steelers coach Tomlin fined $100G for interfering in Ravens game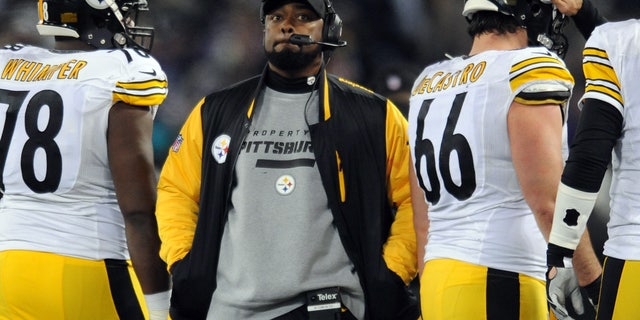 Steelers coach Mike Tomlin has been fined $100,000 for interfering with a play against the Baltimore Ravens on Thanksgiving.
The NFL also said Wednesday that it would consider docking Pittsburgh a draft pick "because the conduct affected a play on the field."
"As I stated yesterday, I take full responsibility for my actions, and I apologize for causing negative attention to the Pittsburgh Steelers organization. I accept the penalty that I received. I will no longer address this issue as I am preparing for an important game this Sunday against the Miami Dolphins," Tomlin said.
A league spokesman told FOX Sports NFL Insider Mike Garafolo that Tomlin will remain on the competition committee.
In the third quarter of the Ravens' 22-20 win last Thursday, Tomlin was standing on the restricted white border between the sideline and field during Jacoby Jones' kickoff return. Jones had to swerve to avoid colliding with the coach and was tackled after a 73-yard return that might have gone for a touchdown if not for the obstruction. Tomlin briefly stepped onto the field before he jumped back.
He was not penalized during the game for the rule violation.
Click for more from Fox Sports.